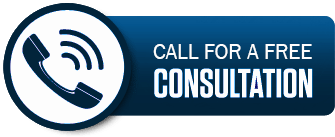 Entering the United States market, a landscape characterized by diversity, dynamism, and intense competition, is a goal coveted by many foreign companies. However, this pursuit is not without its challenges. The intricate web of legal, cultural, and market intricacies can create significant barriers for foreign companies seeking to establish a foothold. In the face of these challenges, the strategic guidance and expertise offered by local business consultants through consulting services emerge as a transformative force, offering a lifeline that streamlines the entry process and maximizes the potential for success. Entry into the US market with professional help can drastically improve chances at success.
The Complex Landscape of US Market Entry
For foreign companies, venturing into the US market presents a multitude of challenges that require careful consideration and deft maneuvering. Among these challenges are:
1. Legal and Regulatory Complexities
The United States is renowned for its intricate legal and regulatory environment. Foreign companies must navigate federal, state, and local laws, obtain necessary permits, adhere to tax regulations, and ensure compliance with industry-specific requirements. The multifaceted legal landscape demands expert guidance to prevent legal pitfalls that can hinder progress.
2. Cultural Adaptation
Cultural nuances play a crucial role in business success. Foreign companies must understand American consumer behavior, preferences, and cultural values to tailor their offerings effectively. Adapting marketing messages, branding, and customer engagement strategies to resonate with the American audience is a delicate art that requires localized expertise.
3. Market Dynamics and Competition
The US market is marked by fierce competition and rapidly changing market dynamics. Foreign companies must differentiate themselves from established players and local competitors to capture market share. Identifying gaps in the market, assessing competition, and devising strategies to stand out necessitate in-depth market insights.
4. Establishing Brand Recognition
Building brand recognition and trust in a new market is a monumental task. Foreign companies often lack local brand awareness, which can hinder customer acquisition and retention efforts. Crafting compelling brand stories and marketing campaigns that resonate with American consumers is essential for making a lasting impact.
5. Networking and Partnerships
Building a network of local contacts, partners, and distributors is vital for effective market entry. Foreign companies often lack the connections necessary to establish meaningful partnerships that accelerate growth. Leveraging a well-established network can provide the support needed to navigate distribution channels and forge valuable collaborations.
The Role of Local Business Consultants: A Guiding Light
In the face of these formidable challenges, local business consultants offer a guiding light that illuminates the path to successful market entry for foreign companies. Through consulting services tailored to the unique needs of each company, consultants provide an array of benefits that drastically improve the odds of success.
Market Insights and Cultural Expertise
Local business consultants possess invaluable insights into market trends, cultural nuances, and consumer behaviors. Their understanding of local dynamics enables foreign companies to adapt their strategies to align with American preferences and effectively engage the target audience.
Legal Guidance and Compliance
Navigating the complex legal landscape is a core strength of business consultants. They provide guidance on regulatory compliance, assist with obtaining licenses and permits, and ensure that foreign companies operate within the boundaries of the law, mitigating legal risks.
Network Building and Partnerships
Local business consultants boast extensive networks that foreign companies can tap into. Consultants leverage these connections to facilitate introductions to potential partners, suppliers, distributors, and other key stakeholders. This network-building accelerates market entry and enhances the potential for successful partnerships.
Strategic Planning and Differentiation
Consultants collaborate with foreign companies to develop tailored market entry strategies that capitalize on unique strengths and address challenges. They guide companies in differentiating themselves in a crowded market, positioning them for success and sustainable growth.
Risk Mitigation and Crisis Management
Anticipating and mitigating risks is a critical aspect of market entry. Consultants help foreign companies identify potential challenges, develop contingency plans, and adapt strategies to changing market conditions. This proactive approach minimizes disruptions and safeguards the company's long-term prospects.
The challenges foreign companies face when entering the US market are formidable, yet the rewards are equally compelling. The complexities of legalities, cultural adaptation, competition, and brand recognition require a strategic approach that leverages localized expertise. Local business consultants, armed with a deep understanding of the US market and its intricacies, serve as indispensable partners that empower foreign companies to overcome challenges and seize opportunities.
Through consulting services, these experts offer a bridge that connects foreign companies to the local ecosystem, fostering a seamless entry process. The strategic insights, legal guidance, cultural adaptation, and network connections provided by business consultants are the catalysts that propel foreign companies toward success in the US market. By enlisting the expertise of local business consultants, foreign companies can navigate the intricate path of market entry with confidence, transforming challenges into stepping stones for growth and long-term prosperity. Entry into the US market with assistance is just smart business.