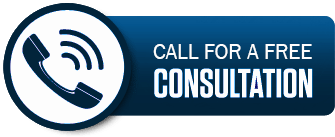 A business at times requires help. When entrepreneurs and business managers need professional business assistance, they get it through consulting services. Business consulting services provide support and assistance for most types of companies, industries, and sizes. Change management is what it is often referred as unless it is a startup. Working with a consultant can quickly add value, clear things up, offer options and opportunities. Find out what a consultant can do for you. Get help through consulting services.
In business, one can feel stuck. Not be sure. Try to guess, which is a bad idea. Make decisions based on limited information. Business executives and owners often rely on the expertise of professionals to start, grow, and successfully manage a business. Similar to a legal attorney, business consultants work with clients to ensure better outcomes.
For better results, work with professionals. There are vast number of reasons, a business may get help from consultants. What are your challenges or goals? Could you benefit from the help of a pro?
Consulting services are a great way to get temporary help without the headache of permanently hiring executive level staff. It is not just convenient, helpful, but also financially a hard to beat deal. Business consultants get involved right away. They do not require any training. After the job is done, consultants move on or are on standby until help is required again. Many companies of all sizes take advantage of the benefits when working with consultants. Talk to one about your business. Find out if this solution is right for you and your business. Ask questions, gain some insight. A variety of business topics is covered by consultants.
Business consulting services are available for startups and existing companies of any size. What is the challenge or business goal you want assistance with? Discuss it with a business consultant and find out what options you have. Get a consultation by an expert for your business. Business help of all kinds is available. Talk to a consultant and find out more. These days, companies in many industries are looking to improve areas such as websites, marketing, advertising, sales, and much more. There are many business topics a consultant can assist with.
Consultants work without long-term contracts often. This makes them a go-to service provider for companies. Without the need of long-term commitments, consultants can assist as required. They are objective, possess the necessary skill set already, and so forth. The benefits are hard to ignore. Consultants do not just advise, guide, and coach. They can execute key tasks. They can research, investigate, and source. What do you need for your venture? Are you thinking about starting one?
Consulting services are available for anybody who requires business help. Find out more about such services on this website. Look up some more information on the business help available to you. Call and talk to a professional. Ask questions and get details about what you can do with your business. How to get better results or effectively reach your business goals. Business consultants can help. Find out how here. Do you need professional business assistance?