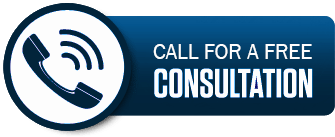 Starting a business is an exciting but challenging endeavor that requires careful planning, strategic decision-making, and expert guidance. Entrepreneurs and investors embarking on a startup venture can greatly benefit from the support of a business consulting agency. In this article, we will showcase the tremendous benefits of starting a business with the help of a business consulting agency. Let's dive in and explore how working through business consulting services delivers unmatched results for entrepreneurs and investors. Find out more how new companies benefit when working through consulting services.
Expertise and Knowledge
Business consulting agencies bring a wealth of expertise and knowledge to the table. They have experienced professionals with diverse backgrounds, skills, and industry insights. According to a survey by the Institute of Consulting, 96% of small businesses reported that consulting assistance added value to their operations. These experts provide guidance in key areas such as business planning, market research, financial analysis, operations management, and strategic decision-making. Leveraging their expertise can significantly enhance the chances of success for entrepreneurs and investors.
Tailored Business Planning
Effective business planning is essential for setting a solid foundation for any startup. Business consulting agencies help entrepreneurs and investors create comprehensive and tailored business plans. According to a study by the University of Oregon, companies with a written business plan have a 50% greater likelihood of achieving higher profitability and growth. Consultants assist in defining business objectives, identifying target markets, developing competitive strategies, and establishing financial projections. These well-crafted business plans serve as roadmaps to guide entrepreneurs and investors towards their goals.
Market Research and Validation
Thorough market research and validation are crucial steps in launching a successful startup. Business consulting agencies conduct in-depth market research to gather insights on market size, trends, customer preferences, and competitive landscape. This data-driven approach minimizes the risk of entering saturated markets or launching products with limited demand. According to a report by Grand View Research, 42% of startups fail due to a lack of market need. With the support of consulting agencies, entrepreneurs and investors can make informed decisions, identify market gaps, and tailor their offerings to meet customer demands effectively.
Access to Networks and Resources
Business consulting agencies have extensive networks and access to valuable resources that can propel startups forward. They can connect entrepreneurs and investors with potential partners, mentors, investors, and industry experts. According to a survey by Babson College, startups with strong networks achieve higher revenue growth and are more likely to secure funding. Consulting agencies also provide access to specialized tools, technologies, and industry benchmarks that may not be readily available to startups. By leveraging these networks and resources, entrepreneurs and investors gain a competitive edge in the market.
Risk Mitigation and Problem-Solving
Launching a startup comes with inherent risks and challenges. Business consulting agencies help mitigate risks by identifying potential pitfalls and developing strategies to overcome them. According to a study by McKinsey, companies that engage consultants experience a 20% higher success rate in overcoming business challenges. Consultants offer objective insights, problem-solving skills, and fresh perspectives to address various issues, ranging from operational inefficiencies to market disruptions. Their guidance helps entrepreneurs and investors navigate obstacles effectively, minimizing risks and maximizing opportunities for growth.
Financial Management and Funding Assistance
Effective financial management is critical for the success of any startup. Business consulting agencies provide guidance on financial planning, budgeting, and cash flow management. According to a report by Intuit, 79% of failed startups cited poor financial management as a contributing factor. Consultants assist in preparing financial projections, analyzing investment requirements, and identifying potential funding sources. They can help entrepreneurs and investors navigate the complex landscape of securing funding, whether through traditional loans, venture capital, crowdfunding, or grants. By optimizing financial strategies and securing adequate funding, startups can sustain their operations and drive growth. A key way new companies benefit from working with business consultants.
Scalability and Growth Strategies
Scaling a startup requires careful planning and strategic decision-making. Business consulting agencies assist entrepreneurs and investors in developing growth strategies tailored to their specific industry and target market. According to a study by CB Insights, 70% of startups fail due to premature scaling. Consultants help identify growth opportunities, evaluate expansion options, and develop scalable business models. They provide guidance on product/service diversification, market expansion, strategic partnerships, and mergers/acquisitions. By implementing well-defined growth strategies, startups can effectively seize opportunities, expand their market presence, and drive sustainable growth.
Starting a business with the support of a business consulting agency offers entrepreneurs and investors tremendous benefits. Through their expertise, tailored business planning, market research, access to networks and resources, risk mitigation, financial management assistance, scalability support, and growth strategies, consulting agencies play a pivotal role in shaping the success of startups. Supported by facts and statistics, it is evident that working through business consulting services delivers unmatched results, enabling entrepreneurs and investors to navigate the complexities of the business landscape and achieve their entrepreneurial aspirations. New companies benefit when working with expert help. Find out more about how new companies benefit when talking to a business consultant about a new business. Learn more about the benefits of business startup consulting services.