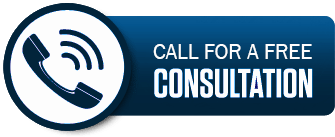 Entering the US market as a foreign business can be a complex and challenging endeavor. The United States offers immense opportunities, but it also presents unique regulatory, cultural, and competitive landscapes. To navigate these complexities effectively, seeking local professional help through business consulting services can be a game-changer. Learn more about the complexities of US market entry and the numerous benefits that local consultants bring to foreign businesses. US business market entry with local professional help yields better results.
Understanding Regulatory and Legal Requirements
The US market has stringent regulatory and legal requirements that foreign businesses must comply with. These include product certifications, licensing, tax regulations, employment laws, and industry-specific regulations. Local consultants have in-depth knowledge of these requirements and can guide foreign businesses through the intricate compliance process. They ensure that businesses meet all necessary regulations, reducing the risk of legal issues and fostering a solid foundation for market entry.
Market Research and Consumer Insights
A thorough understanding of the US market is essential for foreign businesses to succeed. Local consultants offer valuable market research and consumer insights, helping businesses gain a comprehensive understanding of the target audience, market trends, and consumer preferences. They analyze competitors, identify market gaps, and assist in developing effective market entry strategies. Consultants provide invaluable data-driven insights that enable businesses to make informed decisions and tailor their products or services to meet local demand.
Cultural Adaptation and Localization
Cultural nuances play a significant role in the success of foreign businesses in the US market. Local consultants provide invaluable guidance on cultural adaptation and localization. They help businesses understand local customs, consumer behavior, and communication styles. Consultants assist in adapting marketing messages, branding, and product offerings to resonate with US consumers. By leveraging their expertise, foreign businesses can effectively connect with the target market and build strong relationships based on cultural understanding.
Establishing Local Partnerships and Networks
Building strong local partnerships and networks is crucial for successful market entry. Local consultants have an extensive network of contacts and can connect foreign businesses with key stakeholders, suppliers, distributors, and potential customers. They facilitate introductions, negotiations, and collaborations, helping businesses establish a solid presence in the US market. Consultants also provide guidance on developing strategic alliances and leveraging local resources to gain a competitive edge.
Sales and Marketing Strategies
Developing effective sales and marketing strategies is vital to penetrate the US market. Local consultants offer expertise in understanding local buying behavior, competitive analysis, and developing targeted marketing campaigns. They assist in developing compelling value propositions, pricing strategies, and distribution channels. Consultants help businesses optimize their sales and marketing efforts, enabling them to reach the right audience, generate leads, and drive revenue growth.
Supply Chain Management and Logistics
Efficient supply chain management and logistics are critical for seamless operations in the US market. Local consultants provide insights into local suppliers, logistics providers, and distribution networks. They assist in optimizing supply chain processes, identifying cost-effective transportation solutions, and streamlining inventory management. By leveraging the expertise of local consultants, foreign businesses can ensure efficient delivery, minimize costs, and meet customer expectations.
Risk Mitigation and Crisis Management
Market entry comes with inherent risks, including economic uncertainties, regulatory changes, and unforeseen crises. Local consultants help foreign businesses identify and mitigate these risks effectively. They develop risk management strategies, contingency plans, and crisis response protocols. Consultants assist businesses in navigating potential challenges, minimizing disruptions, and maintaining business continuity in the face of unforeseen circumstances.
Entering the US market as a foreign business is a complex undertaking. However, with the support of local professional help through business consulting services, foreign businesses can overcome the challenges and maximize their chances of success. Local consultants provide invaluable assistance in understanding regulatory requirements, conducting market research, adapting to local culture, establishing partnerships, optimizing sales and marketing strategies, managing the supply chain, and mitigating risks. By leveraging the expertise of local consultants, foreign businesses can confidently navigate the complexities of the US market and position themselves for long-term success. US business market entry with professional assistance often yields much better results.