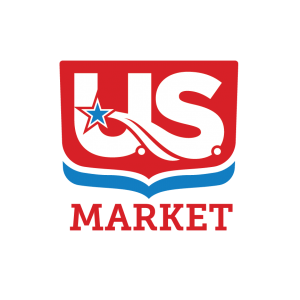 Companies and individuals that are planning to enter the us market must consider doing so with expert assistance through consulting. Consulting services can provide most of the necessary assistance, when entering the US market. US market consulting services for entering the US as a business. Business consultants work with clients to provide the necessary support when localizing a business in the United States. They also assist with creating the much-needed momentum to gain market share in the US. Entering the SU market with expert assistance for better results.
As a company in a different country, it is not easy to conduct business in the United States. There are many elements that need to be managed. From afar, this can be difficult. For example, retailers must localize their packaging, websites, and marketing efforts. In other words, colors, trends, standards, regulations, and more have to be successfully met. Product fulfillment must be done within the US. Distribution and shipping must be managed properly. There is a tremendous amount of work that has to be done. Local service providers and vendors need to be hired. Consultants can assist with all these objectives for their clients.
US market entry consulting services assist foreign investors, companies, and individuals with entering the US market successfully. They provide necessary services to support their clients. Consulting services provide essential assistance for better results. Consultants can provide an entire list of areas they can provide support in. It is a wide range of expertise that can be provided to companies entering the US to conduct business. US market entry consulting services are a great way to avoid costly mistakes and pitfalls. Working with local professionals helps companies avoid mistakes. Consultants do not require a learning curve. They already know what is needed and can get started right away.
Consulting services for US market entry can provide a wide array of early-stage support. Everything from due diligence, research, vendor sourcing, permits, licenses, registrations, product pricing, competitor research, and more. Consultants can assist with website design and development for the US market, marketing services, advertising opportunities, and sales efforts. Consultants work with overseas clients to help them successfully enter the US market.
It does not end with the US entry of a business for consultants. Through consulting services, a company or individual can get ongoing support. Consultants tend to work at times for years with clients if necessary. Other times, it may be just for a couple months. It really depends on the client itself and their needs. Some clients feel more comfortable working with experienced professionals. They often incorporate consultants into their overall business strategy. Others may use consultants more as a crisis fixer. Include a business consultant to address existing issues. In some cases, clients work with consultants to look ahead. To understand the business landscape better prior to making decisions or allocating money. Again, it depends on the client.
To find out if consulting services are right for you, speak to a business consultant. Setup a time to ask questions, get details, learn about options and so on. When conducting business in the United States from abroad, get help. Learn about the support that is available. Incorporate local support for better chances at success. It doesn't just help market entry, but also market share gain, and growth. Consulting services can help customer service issues, distribution, and so much more. Working with consultants means working with additional options, relationships, expertise, skills, knowledge, and wisdom. There is much to be gained from it. Find out if it is right for you.