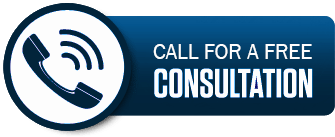 Business consulting services are becoming increasingly popular among companies of all sizes and industries. These services provide expert guidance and advice to businesses looking to improve their operations, solve problems, and grow their bottom line. Startups, small business, and established larger organizations work with consultants. To ensure better results, companies and investors work with professionals. In this article, we will explore why business consulting services benefit companies.
Expertise and Experience
Business consultants have extensive experience and expertise in their respective fields. They have worked with a variety of businesses, from small startups to large corporations, and understand the challenges and opportunities that companies face. Consultants can provide unique insights and solutions to help companies overcome their obstacles and achieve their goals.
Objectivity
Business consultants provide an objective perspective on a company's operations, which can be invaluable for decision-making. They are not emotionally invested in the company and can provide unbiased feedback and advice. This objectivity can help companies identify areas for improvement and make informed decisions that benefit the business.
Efficiency and Productivity
Business consultants can help companies streamline their operations, increase efficiency, and improve productivity. They can identify inefficiencies in processes and workflows and recommend changes that can save time and money. Consultants can also provide training and support to employees, helping them develop new skills and work more effectively.
Strategic Planning
Business consultants can help companies develop and implement strategic plans to achieve their goals. They can assist with market research, competitor analysis, and identifying opportunities for growth. Consultants can also help companies develop marketing plans, financial plans, and operational plans that align with their overall business strategy.
Flexibility
Business consulting services are flexible and can be tailored to the specific needs of a company. Consultants can work on short-term projects, such as developing a new marketing campaign, or long-term projects, such as implementing a new business strategy. They can work on-site or remotely, depending on the company's needs and preferences.
In conclusion, business consulting services offer a wide range of benefits to companies looking to improve their operations, solve problems, and grow their bottom line. With their expertise and experience, objectivity, efficiency and productivity, strategic planning, and flexibility, business consultants can help companies achieve their goals and succeed in today's competitive business environment. Companies looking to stay ahead of the competition should consider working with a business consultant to gain a competitive advantage.
Why guess? Why risk costly mistakes? There is no need for that. Working with consultants eliminates these things. Talk to a business consultant today. Find out what options you have. Ask questions. Get answers and clarity on topics. Find out what opportunities are available. How to properly execute key milestones and business steps. Reach business goals with professional assistance. There is much to gain with professional help. Business goals are easier achievable. Business consulting services of various types assist clients with business objectives, challenges, startups, and more. Call and talk about your business with an expert. Learn why business consulting services benefit companies.