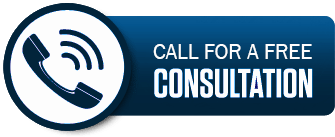 These days, it is easier than ever to start a small business. Working from home, just about anybody can operate a small business with an Internet connection and computer. People of all ages desire to be entrepreneurs. Sometimes you know something, have a specific skill, are passionate about an area, and other reasons. It can be a desire to make more money. Simple as that and enough to start a small business. To help, here is a small business idea list. This should get you started. There are 100 small business ideas here. There is also help available through business consulting services. Working with a business consultant can quickly shed light onto options, opportunities, and more.
Some business ideas will require more of an investment, while other will require less. It depends on what kind of budget you are working with. What you want to do. How much help you will need to get the business startup of the ground. How complicated the begin is determines how much is required to get started. For example, selling a product that you need to manufacture will be more costly than providing a service potentially. If the service does not require costly equipment. The diversity is vast. This is again when talking to an expert can be helpful. Speaking with a business consultant through consulting services can be very beneficial.
What are you interested in when it comes to a small business startup? Do you already have an idea and want to know what else is out there or do you need to get inspired. Regardless, below are 100 small business ideas to get you started.
Start a Blog
Graphic Design
Web Development
Web Design
Teaching Online Courses
Writing eBooks
Instagram Marketing
Online Coaching Business
Podcasting
Dropshipping & Amazon Reselling
Local Business Consulting
Phone Case Business
Commission-Only Sales Business
Affiliate Sales and Marketing
Virtual Assistant
Tax Preparation
Remote English Teacher/Tutor
SAT Test Tutor
Social Media Manager
Google Paid Ad Consultant
Presentation Design Consultant
Travel Consultant
Landing Page Specialist
Interior Design Consultant
Housesitter
Babysitter
Property Manager
Sell Handmade Products on Etsy
eBay Sales Business
Fiverr Gigs
College Admissions Essay Tutor and Editor
Portrait Photographer
Wedding Photographer
Online Dating Consultant
Writing Erotic Fiction
Writing Greeting Cards
WordPress Website Consultant
Drive for Uber or Lyft
Rent Your Car on Turo
Art Collector
Catering Business
App Development
Online News Correspondent
Patent Something Useful
Buy and Sell Domain Names
Start a Popup Shop
Brew Your Own Beer
Freelance Proofreading and Editing
Buy Used Electronics and Refurbish Them
Data Analysis Consulting Business
Acquire and Resell Parts from Electronic Stores
Freelance Writing & Copywriting
Licensed Product Distributor
Fill Out Online Surveys
Airbnb Host
Personal Fitness Trainer
Yoga or Meditation Instructor
Start a YouTube Channel
Online Translator
Local Tour Guide
Music Instructor
Stock Photographer
Ghostwriter
Online Subcontracting
DJ-ing
Clothing Alterations and Tailoring
Teach DIY Projects
Baking
Being a Task Rabbit Handyman
Freelance Content Marketing
Freelance eBook Writing Business
Investing Your Money
Investing Others' Money
Accounting and Bookkeeping
Building a Niche Website
Car Washing and Detailing
Caregiving Business
Carpet Cleaning
House Cleaning
Child Care
Computer Repair Business
Modeling
Computer Training and Lessons
Contract Customer Service
Dog Walking Business
Real Estate Sales Consultant
Making Custom Furniture
Making Handmade Jewelry
Being a Gigwalker
Home Appraisal Business
Human Billboard
Purchasing an Existing Website
Mobile Laundry Service
Junk Removal Service
Becoming a Notary Public
Wedding Planning Business
Event and Party Planning
Becoming a Personal Chef
Pet Sitting
Pet Grooming Business
Business consultants are available to assist you with any of the above business ideas. Do you want to start a business? Get help through business consulting services with your startup business. Work with professionals from the start. Gain the expertise you require. Why guess? Find out what you need to know. Get the best possible results from the start.