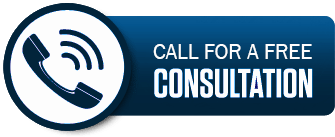 Running a business is a continuous journey of growth and adaptation. Even successful businesses often face challenges that hinder their growth potential. This is where business consulting services come into play, offering expert guidance to improve results and thrive. In this article, we'll outline the essential steps to enhance your business's performance with the help of consulting services and underscore the invaluable role of business consulting agencies in achieving better business results.
Step-by-Step Guide to Achieving Better Business Results with Consulting Services
Assessment of Current State: Start by assessing your business's current state, including its financial health, operations, and market positioning. Identify areas where improvement is needed.
Identify Business Goals: Clearly define your business goals and objectives. Ensure they are specific, measurable, achievable, relevant, and time-bound (SMART).
Consulting Needs Analysis: Determine the specific consulting needs of your business. Do you require assistance with strategy development, operations optimization, financial management, marketing, or another aspect of your business?
Selecting the Right Consulting Service: Choose a consulting agency or service that aligns with your business needs. Look for expertise in your industry or niche, a track record of success, and a collaborative approach.
Initial Consultation: Initiate an initial consultation with the consulting agency or service. During this phase, discuss your business challenges, objectives, and expectations.
Developing a Consulting Plan: Work with the consulting service to develop a customized consulting plan. This plan should outline the scope of work, timelines, deliverables, and key performance indicators (KPIs).
Implementation Phase: Begin the consulting engagement by implementing the strategies and recommendations outlined in the consulting plan. This may involve operational changes, marketing campaigns, financial restructuring, or other actions.
Regular Monitoring and Adjustments: Continuously monitor the progress of the implemented strategies and make necessary adjustments. Consulting services often provide ongoing support to ensure success.
Data-Driven Insights: Leverage data and analytics to track performance and measure the impact of consulting services on your business. Adjust strategies based on real-time data.
Skill and Knowledge Transfer: Encourage knowledge transfer from the consulting team to your in-house staff. This ensures that your team can sustain and build upon the improvements.
Feedback and Communication: Maintain open and transparent communication with the consulting service. Share feedback, concerns, and updates to foster a collaborative partnership.
Review and Assessment: Periodically review the results and assess whether your business is achieving the desired outcomes. Consulting services often provide insights for long-term sustainability.
The Role of Business Consulting Agencies
Business consulting agencies bring a wealth of expertise and experience to the table, offering several benefits for businesses seeking improvement:
Specialized Knowledge: Agencies often have specialists in various areas, such as strategy, finance, marketing, and operations, providing a holistic approach to problem-solving.
Industry Insights: They stay abreast of industry trends and best practices, ensuring that your business benefits from the latest developments.
Objective Perspective: Consultants offer an objective viewpoint, free from internal biases, allowing for fresh and innovative solutions to business challenges.
Access to Networks: Consulting agencies often have extensive networks that can be leveraged for partnerships, collaborations, and potential investments.
Efficiency and Speed: Their expertise accelerates the problem-solving process, leading to quicker results and improvements.
Thriving with Expert Guidance
Every business, regardless of its size or industry, can benefit from the expertise and insights provided by business consulting services. By following these steps and collaborating with a reputable consulting agency, businesses can identify areas of improvement, implement effective strategies, and achieve better results. In the ever-evolving business landscape, the role of consulting services is pivotal in helping businesses not only thrive but also stay ahead of the competition, adapt to changing market conditions, and realize their full potential.