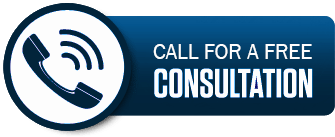 Expanding your business into the U.S. market is a promising yet intricate endeavor that requires meticulous planning and execution. The United States offers a vast and diverse consumer base, but foreign companies often encounter complexities related to regulations, market dynamics, and cultural nuances. In this article, we'll outline the essential steps to enter the U.S. market as a foreign business and underscore the pivotal role of business consulting agencies and U.S. market entry consulting services in ensuring a successful entry. Steering the US market with professional assistance, delivers benefits. The role of business consultants is further below here. See how they can assist your business entering the US market.
Step-by-Step Guide to Entering the U.S. Market as a Foreign Business
Market Research: Start by conducting extensive market research to understand the U.S. market's demographics, consumer behaviors, and competition. Identify gaps and opportunities that align with your business.
Legal Structure: Determine the appropriate legal structure for your U.S. operations, such as a subsidiary, branch office, or partnership. Consult with legal experts to ensure compliance with U.S. regulations.
Regulatory Compliance: Comprehend and comply with U.S. regulatory requirements, including permits, licenses, taxation, and industry-specific regulations. Engage legal and regulatory consulting services as needed.
Market Entry Strategy: Develop a market entry strategy that aligns with your business objectives. Consider factors such as distribution channels, pricing strategies, and marketing tactics.
Location Selection: Choose the most suitable location for your U.S. operations, factoring in logistical considerations, proximity to customers, and business-friendly environments.
Business Partnerships: Explore potential partnerships or collaborations with U.S. companies to facilitate market entry and distribution. Networking and industry-specific consulting services can assist in forming connections.
Financial Planning: Establish financial operations, including banking relationships, payment processing, and currency exchange. Implement a financial plan that addresses currency risk and cost management.
Product Localization: Adapt your products or services to meet the preferences and expectations of U.S. consumers. Consider cultural differences and consumer trends.
Marketing and Promotion: Develop a localized marketing strategy that includes digital marketing, advertising campaigns, and public relations efforts tailored to the U.S. audience. Engage marketing consulting services to navigate cultural nuances.
Sales and Distribution: Define your sales and distribution channels. Establish relationships with distributors, retailers, or e-commerce platforms, as appropriate for your business.
Hiring and Talent Acquisition: Hire a skilled and culturally aware workforce to manage U.S. operations. Ensure compliance with labor laws and engage HR consulting services as necessary.
Customer Support: Provide efficient and responsive customer support to build trust and loyalty among U.S. customers. Consider multilingual support options if applicable.
Scaling Strategies: As your business grows, consult with experts to scale your operations, expand product offerings, and enter new U.S. markets.
The Role of Business Consulting and U.S. Market Entry Consulting Services
Business consulting agencies and U.S. market entry consulting services play a pivotal role in facilitating a smooth entry into the U.S. market:
Market Analysis: Consultants conduct in-depth market analysis to identify trends, opportunities, and potential risks specific to your industry and target audience.
Market Entry Strategy: They help develop a market entry strategy tailored to your business, including recommendations for distribution, pricing, and localization.
Legal and Regulatory Expertise: Consultants ensure compliance with U.S. regulations, assisting with permits, licenses, and tax compliance.
Cultural Adaptation: Consulting services offer insights into cultural nuances and consumer behaviors, ensuring that marketing and branding strategies resonate with U.S. customers.
Business Partnerships: They can assist in forming partnerships and collaborations with U.S. entities, providing access to valuable networks and resources.
Financial Planning: Consultants offer guidance on financial operations, risk management, and currency considerations for foreign businesses.
Marketing Localization: They help localize marketing efforts, ensuring that campaigns effectively reach and engage U.S. audiences.
Scaling Strategies: As your business grows, consultants provide strategies for scaling operations, expanding product lines, and entering new U.S. markets.
Pioneering Success in the U.S. Market
Steering the US market as a foreign business is a significant undertaking that requires strategic planning and expertise. The involvement of business consulting agencies and U.S. market entry consulting services ensures that foreign companies have access to comprehensive guidance, market insights, and regulatory expertise. By collaborating with professionals, foreign businesses can confidently navigate the complexities of entering the U.S. market, implement effective strategies, and build a strong business presence that resonates with U.S. consumers. In the dynamic landscape of international business, the role of consulting services is pivotal in helping foreign companies not only enter but also thrive and succeed in the U.S. market. Steering the US market with expert assistance for better results. Talk to an expert today about your plans or efforts to do business in the USA.