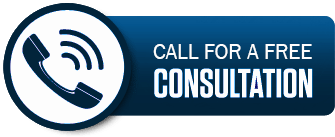 Starting a business is a rewarding but complex endeavor that requires meticulous planning and execution. Entrepreneurs often face a myriad of challenges, from market research to legal compliance. In this article, we'll outline the key steps to start a business and emphasize the crucial role of business consulting agencies and consulting services in ensuring success for startup companies entering the business world. Consultants help you from idea to business.
Step-by-Step Guide to Starting a New Venture

Idea Generation: Begin by brainstorming ideas that align with your interests, skills, and market demand. Consider your unique value proposition and potential target audience.
Market Research: Conduct thorough market research to understand your industry, competitors, and target market. Analyze consumer needs, preferences, and pain points.
Business Plan: Develop a comprehensive business plan that outlines your business goals, strategies, financial projections, and marketing plans. A well-structured plan serves as your roadmap.
Legal Structure: Choose the appropriate legal structure for your business (e.g., sole proprietorship, LLC, corporation) based on your long-term goals and tax considerations. Register your business accordingly.
Business Name and Branding: Select a name that reflects your brand identity and is unique and memorable. Register your domain name and trademark if necessary.
Finances: Secure startup funding through personal savings, loans, investors, or grants. Create a financial plan that includes budgeting, cash flow projections, and funding sources.
Location and Infrastructure: Determine whether your business requires a physical location, and if so, secure a suitable space. Invest in necessary infrastructure, such as equipment and technology.
Legal and Regulatory Compliance: Ensure compliance with local, state, and federal regulations. Obtain the necessary licenses, permits, and tax identification numbers.
Product or Service Development: Develop your product or service, keeping customer needs in mind. Test and refine your offering based on feedback.
Website and Online Presence: Establish a professional online presence with a website, social media profiles, and e-commerce capabilities, if applicable.
Marketing and Promotion: Develop a marketing strategy that includes digital marketing, content creation, social media, email campaigns, and paid advertising to reach your target audience.
Sales and Distribution: Create a sales strategy that includes distribution channels, pricing, and sales tactics. Build relationships with suppliers and distributors if needed.
Customer Support: Provide excellent customer support through multiple channels (e.g., phone, email, live chat) to address inquiries and concerns promptly.
The Role of Consulting Services
Consulting agencies and consulting services offer invaluable support to startups throughout their entrepreneurial journey:
Market Analysis: Consultants conduct market research and analysis to identify trends, opportunities, and potential risks. This data-driven approach informs company strategies.
Business Strategy: They help startups develop effective business strategies, from market entry plans to pricing strategies and growth roadmaps.
Competitor Insights: Consultants provide insights into competitors' strengths and weaknesses, allowing startups to differentiate themselves effectively.
Regulatory Compliance: Consultants ensure that startups comply with legal and regulatory requirements, including taxation, permits, and industry-specific regulations.
Technology and Tools: They assist in selecting and implementing the right business technology and tools, including software, analytics solutions, and automation.
Financial Planning: Consultants help with financial planning, including budgeting, revenue forecasting, and expense management, to ensure sustainability and growth.
Scaling Strategies: As businesses grow, consultants provide guidance on scaling operations, expanding product lines, entering new markets, and optimizing supply chains.
Guided to Success
Starting a new venture is a multifaceted endeavor that involves numerous challenges and opportunities. The involvement of business consulting agencies and consulting services ensures that startups have access to expertise, data-driven insights, and strategic guidance. By collaborating with professionals, startups can confidently navigate the complexities of the entrepreneurial world, implement effective strategies, and build a strong company presence that resonates with their target audience. In the ever-evolving landscape of entrepreneurship, the role of consulting services is pivotal in helping startups not only launch but also thrive and succeed in the long term. From idea to business and on, reach success with professional assistance through consulting services.