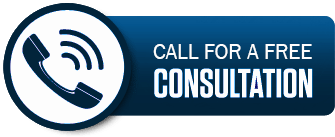 The skincare industry is a thriving and competitive market, making it an attractive choice for aspiring entrepreneurs and investors. However, starting a skincare business requires careful planning, product development, and market strategy. Consulting services play a crucial role in guiding entrepreneurs and investors through this journey. In this article, we'll outline the essential steps to launch a skincare business with the help of consulting services and emphasize the invaluable role of business consulting agencies in achieving success. Launching your skincare business with consulting services produces better results. Working with experts can help significantly, even help avoid costly mistakes and pitfalls.
Step-by-Step Guide to Starting a Skincare Business with Consulting Services
Market Research: Begin by conducting thorough market research to identify trends, target demographics, and potential competitors in the skincare industry. This data will inform your product offerings and marketing strategy.
Consulting Needs Assessment: Determine the specific areas where consulting services can add value to your skincare business. This might include product development, branding, marketing, or regulatory compliance.
Select the Right Consulting Service: Choose a consulting agency or service specializing in the skincare and beauty industry. Look for a track record of successful product launches and a deep understanding of market dynamics.
Initial Consultation: Initiate an initial consultation with the consulting service to discuss your skincare business concept, goals, and vision. This phase is crucial for aligning your objectives with the consulting expertise.
Develop a Consulting Plan: Collaborate with the consulting service to create a tailored consulting plan. Outline the scope of work, timelines, deliverables, and key performance indicators (KPIs).
Product Development: Work closely with the consulting service to develop your skincare products. This includes formulating product recipes, conducting safety assessments, and ensuring compliance with industry regulations.
Branding and Packaging: Create a strong brand identity and packaging design that resonates with your target audience. Consultants can provide insights into effective branding strategies.
Marketing and Distribution Strategy: Develop a comprehensive marketing and distribution strategy. Identify the most effective channels to reach your audience, whether it's through e-commerce, retail partnerships, or direct sales.
Regulatory Compliance: Ensure that your skincare products comply with relevant regulations and safety standards. Consulting services can help navigate the complex regulatory landscape.
Quality Assurance: Implement rigorous quality assurance processes to maintain product consistency and safety. This includes batch testing, quality control, and supply chain management.
Sales and Distribution: Identify distribution partners, retailers, or e-commerce platforms to sell your skincare products. Develop sales strategies and promotional campaigns.
E-commerce Website: If selling online, create a user-friendly e-commerce website optimized for search engines (SEO) and equipped with secure payment processing.
Customer Service: Provide exceptional customer service to build trust and loyalty among your skincare product consumers.
Performance Monitoring: Continuously monitor the performance of your skincare products and marketing strategies. Make data-driven decisions to optimize results.
The Role of Business Consulting Agencies
Business consulting agencies specializing in the skincare industry offer several advantages:
Industry Expertise: They possess in-depth knowledge of the skincare market, including consumer preferences and trends.
Product Development: Consultants can assist in formulating effective skincare products and ensuring compliance with industry regulations.
Market Strategy: They provide strategic guidance on branding, marketing, and distribution to help your skincare business stand out in a competitive market.
Regulatory Compliance: Consultants navigate the complexities of skincare product regulations, ensuring legal compliance.
Market Entry: If entering international markets, consulting agencies offer insights into global skincare trends and regulations.
Efficiency and Speed: Consulting agencies expedite the product development and market entry process, reducing time to market.
Navigating the Skincare Business with Expert Guidance
Launching a skincare business is an exciting venture, but it demands careful planning and industry expertise. By following these steps and collaborating with a reputable consulting agency, entrepreneurs and investors can successfully enter the skincare market, create effective products, and build a strong brand presence. In the dynamic world of skincare, consulting services are pivotal in helping businesses not only enter the market but also thrive and succeed, ensuring that their products are cherished by customers seeking quality skincare solutions. Launching your skincare business successfully with professional experienced support is smart business. Through business startup consulting services avoid costly mistakes and pitfalls. Get results.