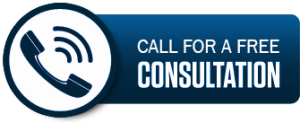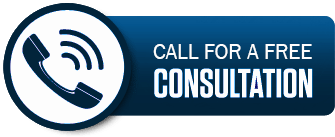 Starting an e-commerce business can be a rewarding venture, but it requires careful planning and execution. The online business world is highly competitive and dynamic, making it essential for startups to navigate with expertise. In this article, we'll outline the key steps to start an e-commerce business and emphasize the significant role of business consulting agencies and consulting services in ensuring success for startup companies entering the online business landscape. Are you looking to own your own online business? Launching your eCommerce business is now easier than ever. Technology and service providers widely exist to help individuals and small companies sell online.
Understanding the E-commerce Landscape
Before diving into the steps, it's crucial to have a basic understanding of e-commerce. E-commerce, short for electronic commerce, refers to the buying and selling of goods or services over the internet. It encompasses various business models, including online retail, digital products, subscription services, and more.
Step-by-Step Guide to Start an E-commerce Business
Choose Your Niche: Identify a niche or industry that aligns with your interests, expertise, and market demand. Research competitors and potential gaps in the market.
Market Research: Conduct thorough market research to understand your target audience, their preferences, and pain points. Analyze your competitors and identify unique selling points (USPs) for your business.
Business Model: Decide on your business model. Will you sell physical products, digital goods, or offer services? Consider factors like inventory, fulfillment, and pricing.
Legal Structure: Register your business and choose the appropriate legal structure (e.g., sole proprietorship, LLC, corporation) based on your long-term goals and tax considerations.
Business Plan: Develop a comprehensive business plan that outlines your goals, strategies, financial projections, and marketing plans. A well-structured business plan serves as your roadmap.
Select a Domain Name: Choose a memorable and relevant domain name for your online store. Ensure it's easy to spell and reflects your brand identity.
Website Setup: Create an e-commerce website using platforms like Shopify, WooCommerce (for WordPress), or custom solutions. Optimize your website for user experience, mobile responsiveness, and fast loading times.
Product Listings: Populate your website with high-quality product listings. Include detailed product descriptions, high-resolution images, prices, and customer reviews where applicable.
Payment Gateway: Set up a secure and reliable payment gateway to facilitate transactions. Ensure that your customers have multiple payment options, including credit cards, digital wallets, and other convenient methods.
Shipping and Logistics: Define your shipping and delivery methods, including shipping rates, packaging, and tracking options. Ensure transparent communication with customers about shipping times and costs.
Digital Marketing: Develop a digital marketing strategy that includes search engine optimization (SEO), content marketing, social media marketing, email marketing, and paid advertising to drive traffic and sales.
Customer Support: Provide excellent customer support through multiple channels (e.g., live chat, email, phone). Address customer inquiries and concerns promptly to build trust and loyalty.
The Role of Business Consulting Services
Launching your ecommerce business with expert assistance. Business consulting agencies and consulting services play a crucial role in supporting startups throughout their e-commerce journey:
Market Analysis: Consultants conduct in-depth market analysis to identify trends, opportunities, and potential risks. This data-driven approach informs business strategies.
Business Strategy: They help startups develop effective business strategies, from market entry plans to pricing strategies and growth roadmaps.
Competitor Insights: Consultants provide insights into competitors' strengths and weaknesses, allowing startups to differentiate themselves effectively.
Regulatory Compliance: E-commerce businesses must adhere to legal and regulatory requirements. Consultants ensure that startups comply with taxation, data privacy, and consumer protection laws.
Technology and Tools: They assist in selecting and implementing the right e-commerce technology and tools, including website platforms, analytics solutions, and marketing automation.
Financial Planning: Consultants help with financial planning, including budgeting, revenue forecasting, and expense management, to ensure sustainability and growth.
Scaling Strategies: As businesses grow, consultants provide guidance on scaling operations, expanding product lines, entering new markets, and optimizing supply chains.
Navigating E-commerce with Expertise
Starting an e-commerce business is a complex but rewarding journey. The involvement of business consulting agencies and consulting services ensures that startups have access to expertise, data-driven insights, and strategic guidance. By collaborating with professionals, startups can confidently navigate the competitive online business world, implement effective strategies, and build a strong online presence that resonates with their target audience. In the dynamic landscape of e-commerce, the role of consulting services is pivotal in helping startups not only launch but also thrive and succeed in the long term. Launching your eCommerce business? Talk to a business consultant. Working with eCommerce experts can help you avoid costly mistakes and pitfalls. Get guidance through professional services such as business consulting services.