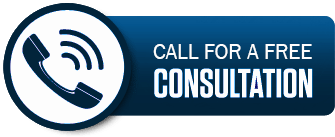 Profits are the lifeblood of any business and maximizing them is a constant goal. Whether you're a startup or an established company, consulting services offer expert guidance to enhance your profitability. In this article, we'll outline the essential steps to increase profits with the help of consulting services and emphasize the pivotal role of business consulting agencies in achieving financial success. Unlocking business profit potential can be done with professional assistance for best results.
Step-by-Step Guide to Boosting Profits with Consulting Services
Financial Assessment: Start with a comprehensive financial assessment of your business. Review income statements, balance sheets, and cash flow to identify areas that impact profitability.
Set Profitability Goals: Define clear and achievable profitability goals for your business. Ensure these goals align with your long-term financial strategy.
Identify Consulting Needs: Determine the specific areas where consulting services can help increase profits. It might involve cost reduction, pricing optimization, revenue growth, or operational efficiency.
Select the Right Consulting Service: Choose a consulting agency or service with expertise in the areas you need assistance with. Consider their track record, industry knowledge, and commitment to collaboration.
Initial Consultation: Initiate an initial consultation with the consulting service. Discuss your profitability challenges, objectives, and expectations. Be open to their insights and recommendations.
Develop a Consulting Plan: Collaborate with the consulting service to create a customized consulting plan. Outline the scope of work, timelines, deliverables, and key performance indicators (KPIs).
Cost Reduction Strategies: Implement cost reduction strategies based on the consulting service's recommendations. This might involve optimizing supply chains, renegotiating contracts, or streamlining operations.
Pricing and Revenue Analysis: Analyze your pricing strategy and explore opportunities for increasing revenue. Consider cross-selling, upselling, and expanding into new markets.
Operational Efficiency: Optimize your business processes to reduce waste and improve efficiency. Identify bottlenecks and areas where automation can be beneficial.
Market Expansion: Explore opportunities for market expansion, whether it's entering new geographical areas, offering complementary products, or diversifying your service offerings.
Sales and Marketing Optimization: Evaluate your sales and marketing efforts. Enhance lead generation, customer acquisition, and conversion rates through data-driven strategies.
Customer Retention: Focus on retaining existing customers, as it's often more cost-effective than acquiring new ones. Develop loyalty programs and personalized experiences.
Financial Management: Implement robust financial management practices, including cash flow forecasting and budgeting, to ensure sound financial health.
Performance Tracking: Continuously monitor your financial performance using KPIs and metrics established in the consulting plan. Adjust strategies as needed.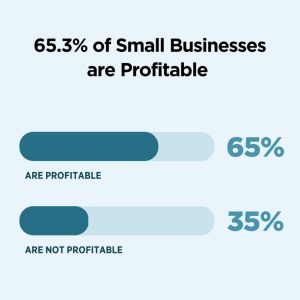 The Role of Business Consulting Agencies
Business consulting agencies offer several advantages when it comes to enhancing profitability:
Specialized Expertise: Agencies often have specialists in various areas, from finance to operations and marketing, providing a holistic approach to profit improvement.
Objective Assessment: They provide an objective assessment of your business, free from internal biases, offering fresh and innovative solutions.
Market Insights: Consultants stay informed about industry trends, market dynamics, and best practices to ensure your strategies remain competitive.
Efficiency and Speed: Consulting agencies can expedite the problem-solving process, leading to quicker and more impactful results.
Strategic Guidance: They can offer strategic guidance to align profitability efforts with your broader business objectives.
Maximizing Profits with Expert Guidance
Profits are the backbone of business sustainability and growth. By following these steps and collaborating with a reputable consulting agency, businesses can identify areas of improvement, implement effective strategies, and boost profitability. In the dynamic landscape of business, the role of consulting services is pivotal in helping businesses not only increase profits but also adapt to changing market conditions, stay ahead of the competition, and realize their full financial potential. Unlocking business profit potential with guidance and assistance through business consulting services.