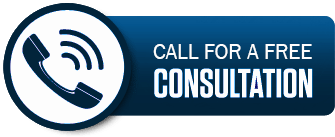 In today's digital age, a business's website serves as its online storefront, making it a critical component of success. However, achieving optimal website performance and results can be complex. This is where digital consulting services come into play, offering expert guidance to enhance website effectiveness. In this article, we'll outline the essential steps to improve your website's performance with the help of digital consulting services and underscore the invaluable role of business consulting agencies in achieving better results. Elevating website performance with expert assistance, through consulting services.
Step-by-Step Guide to Achieving Better Results with Digital Consulting Services
Website Assessment: Begin by conducting a comprehensive assessment of your website's current state. Evaluate its design, user experience, content, functionality, and performance metrics.
Identify Website Goals: Clearly define your website's objectives. These goals should align with your overall business objectives and be specific, measurable, achievable, relevant, and time-bound (SMART).
Determine Consulting Needs: Identify the specific areas where your website needs improvement. Do you require assistance with user experience, search engine optimization (SEO), content strategy, or technical performance?
Select the Right Digital Consulting Service: Choose a digital consulting agency or service that specializes in the areas you need help with. Look for expertise in website optimization, a track record of success, and a collaborative approach.
Initial Consultation: Initiate an initial consultation with the digital consulting agency or service. During this phase, discuss your website challenges, objectives, and expectations.
Developing a Consulting Plan: Collaborate with the consulting service to create a customized consulting plan. This plan should outline the scope of work, timelines, deliverables, and key performance indicators (KPIs).
Website Improvements: Implement the strategies and recommendations outlined in the consulting plan. This may involve redesigning website elements, optimizing content, enhancing SEO, or resolving technical issues.
Monitoring and Adjustments: Continuously monitor your website's performance after implementing the recommended changes. Adjust strategies based on real-time data and feedback.
Data-Driven Insights: Leverage data and analytics to track website performance and measure the impact of consulting services. Make data-driven decisions to optimize results.
User Experience Enhancement: Focus on improving the overall user experience (UX) of your website. Ensure that navigation is intuitive, pages load quickly, and content is engaging and relevant.
SEO Optimization: Implement SEO best practices to enhance your website's visibility in search engine results. This includes keyword optimization, backlink building, and content optimization.
Content Strategy: Develop a comprehensive content strategy that includes valuable, relevant, and regularly updated content to engage and retain visitors.
Mobile Responsiveness: Ensure that your website is mobile-friendly and responsive, catering to users on various devices and screen sizes.
Security Measures: Implement robust security measures to protect user data and build trust. Regularly update and maintain your website's security features.
Performance Testing: Conduct regular performance testing to identify and address any issues that may impact website speed and reliability.
The Role of Business Consulting Agencies
Business consulting agencies bring several advantages to the table when it comes to improving website performance:
Multifaceted Expertise: Agencies often have specialists in various aspects of website optimization, from UX design to SEO and technical performance.
Strategic Insights: They can offer strategic guidance to align website improvements with your broader business goals.
Objective Assessment: Consultants provide an objective assessment of your website, identifying weaknesses and opportunities for improvement.
Industry Knowledge: They stay informed about industry trends and best practices, ensuring that your website remains competitive and up-to-date.
Efficiency and Effectiveness: Consulting agencies can streamline the improvement process, leading to quicker and more impactful results.
Maximizing Website Potential with Expertise
A business's website is a vital asset in today's digital landscape. By following these steps and collaborating with a reputable consulting agency specializing in digital services, businesses can enhance website performance, achieve better results, and ultimately drive success. In an era where online presence is paramount, the role of digital consulting services is pivotal in helping businesses harness the full potential of their websites, deliver an exceptional user experience, and stay ahead of the competition. Elevating website performance with guidance and professional assistance.