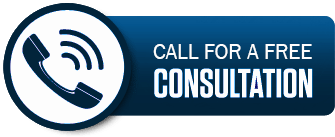 Marketing and advertising are the lifeblood of any business, irrespective of its size or industry. Effectively reaching and engaging your target audience can make or break your business's success. In this article, we'll outline the essential steps to market and advertise a business and highlight the invaluable role of business consulting agencies and marketing consulting services in optimizing these efforts. Mastering business marketing and advertising is critical. Here is a comprehensive guide.
Step-by-Step Guide to Marketing and Advertising a Business
Understanding Your Audience: Start by defining your target audience. Understand their demographics, preferences, pain points, and behaviors. This will serve as the foundation for your marketing strategies.
Market Research: Conduct thorough market research to assess industry trends, competitors, and market dynamics. Identify gaps in the market and opportunities for your business.
Branding: Develop a strong brand identity that reflects your business's values and resonates with your target audience. This includes logo design, color schemes, and brand messaging.
Business Website: Create a professional and user-friendly website. Optimize it for search engines (SEO) to improve its visibility in online search results.
Content Marketing: Develop a content marketing strategy that includes blog posts, articles, videos, and other valuable content to engage and educate your audience.
Social Media Presence: Establish and maintain a strong presence on social media platforms where your target audience spends their time. Engage with followers and share relevant content.
Email Marketing: Build an email list and use email marketing campaigns to nurture leads and maintain communication with existing customers.
Search Engine Marketing (SEM): Invest in pay-per-click (PPC) advertising to appear in search engine results for relevant keywords. Platforms like Google Ads can help you reach potential customers.
Social Media Advertising: Run targeted advertising campaigns on platforms like Facebook, Instagram, and LinkedIn to reach a broader audience and drive conversions.
Influencer Marketing: Collaborate with influencers in your industry or niche to promote your products or services to their followers.
Networking: Attend industry events, join business associations, and network with other professionals to build valuable connections and partnerships.
Public Relations: Develop a public relations strategy to manage your business's reputation and handle media inquiries.
Customer Feedback: Gather and analyze customer feedback to improve your products, services, and customer experience.
The Role of Business Consulting and Marketing Consulting Services
Business consulting agencies and marketing consulting services are instrumental in enhancing your marketing and advertising efforts:
Market Analysis: Consultants conduct in-depth market analysis to identify trends, opportunities, and potential risks. This data-driven approach informs marketing strategies.
Marketing Strategy: They help businesses develop comprehensive marketing strategies, including target audience analysis, positioning, and tactics for reaching and engaging customers.
Competitor Insights: Consultants provide insights into competitors' strengths and weaknesses, enabling businesses to differentiate themselves effectively.
Marketing Technology: They assist in selecting and implementing the right marketing technology and tools, such as customer relationship management (CRM) systems and marketing automation.
Digital Marketing: Consultants offer expertise in digital marketing, including SEO, pay-per-click advertising, content marketing, and social media strategies.
Brand Development: They aid in developing and refining brand identities, ensuring consistency across all marketing channels.
Measurement and Analysis: Consultants establish key performance indicators (KPIs) and implement analytics tools to measure the effectiveness of marketing campaigns.
Budget Allocation: They help allocate marketing budgets efficiently, ensuring that resources are invested in the most promising channels and campaigns.
Scaling Strategies: As businesses grow, consultants provide guidance on scaling marketing efforts, expanding reach, and optimizing customer acquisition costs.
Elevating Your Marketing and Advertising Game
Marketing and advertising are essential components of business success in today's competitive landscape. The involvement of business consulting agencies and marketing consulting services ensures that businesses have access to expertise, data-driven insights, and strategic guidance. By collaborating with professionals, businesses can confidently navigate the complexities of marketing and advertising, implement effective strategies, and build a strong online presence that resonates with their target audience. In the ever-evolving world of business, the role of consulting services is pivotal in helping businesses not only survive but also thrive and succeed in the long term. Mastering business marketing and advertising is key to success.