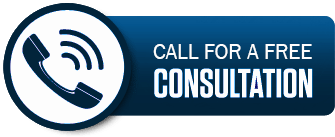 Expanding your business into the United States offers immense opportunities but is often accompanied by complexities unique to the U.S. market. The assistance of US market entry consulting services is invaluable in navigating these complexities, ensuring a successful entry. In this article, we will outline the essential steps to enter the U.S. market with the assistance of US market entry consulting services and emphasize the indispensable role of business consulting agencies in achieving success. Breaking US business ground with expert assistance.
Step-by-Step Guide to U.S. Market Entry with Consulting Services
Market Research: Begin by conducting thorough market research to understand the U.S. market, its demographics, consumer behaviors, and competitive landscape. Identify gaps and opportunities.
Business Goals: Clearly define your business goals and objectives for the U.S. market. Ensure they align with your overall business strategy and are specific, measurable, achievable, relevant, and time-bound (SMART).
Consulting Needs Analysis: Determine the specific consulting needs of your business for U.S. market entry. Is it market analysis, regulatory compliance, partner identification, or market strategy?
Select the Right Consulting Service: Choose a US market entry consulting agency or service with expertise in your industry or niche. Look for a track record of successful market entries and a collaborative approach.
Initial Consultation: Initiate an initial consultation with the consulting service. During this phase, discuss your market entry challenges, objectives, and expectations.
Consulting Plan Development: Collaborate with the consulting service to develop a customized market entry plan. This plan should outline the scope of work, timelines, deliverables, and key performance indicators (KPIs).
Regulatory Compliance: Ensure compliance with U.S. regulations, including permits, licenses, taxation, and industry-specific regulations. Consulting services provide expertise in navigating regulatory hurdles.
Location Selection: Choose a suitable location for your U.S. operations. Consider logistical factors, proximity to customers, and business-friendly environments.
Business Partnerships: Explore potential partnerships or collaborations with U.S. companies to facilitate market entry and distribution. Consulting services can assist in forming these connections.
Financial Planning: Establish financial operations, including banking relationships, payment processing, and currency management. Develop a financial plan that addresses currency risk and cost management.
Product Localization: Adapt your products or services to meet U.S. consumer preferences and expectations. Consider cultural differences and market trends.
Marketing and Promotion: Develop a localized marketing strategy tailored to the U.S. audience. This includes digital marketing, advertising campaigns, and public relations efforts.
Sales and Distribution: Define your sales and distribution channels. Establish relationships with distributors, retailers, or e-commerce platforms, as needed.
Hiring and Talent Acquisition: Hire a skilled and culturally aware workforce to manage U.S. operations. Ensure compliance with labor laws and engage HR consulting services as necessary.
Scaling Strategies: As your business grows, consulting services provide guidance on scaling operations, expanding product lines, and entering new U.S. markets.
The Role of Business Consulting Agencies
Breaking US business ground through expertise. Business consulting agencies play a crucial role in the success of U.S. market entry:
Market Analysis: Consultants conduct in-depth market analysis to identify trends, opportunities, and potential risks specific to your industry and target audience.
Market Entry Strategy: They help develop a market entry strategy tailored to your business, including recommendations for distribution, pricing, and localization.
Regulatory Expertise: Consultants ensure compliance with U.S. regulations, assisting with permits, licenses, and tax compliance.
Cultural Adaptation: Consulting services offer insights into cultural nuances and consumer behaviors, ensuring that marketing and branding strategies resonate with U.S. customers.
Business Partnerships: They assist in forming partnerships and collaborations with U.S. entities, providing access to valuable networks and resources.
Financial Guidance: Consultants offer guidance on financial operations, risk management, and currency considerations for foreign businesses.
Scaling Strategies: As your business grows, consultants provide strategies for scaling operations, expanding product lines, and entering new U.S. markets.
Conquering New Horizons with Expert Assistance
Entering the U.S. market as a foreign business is a significant undertaking, but it can be immensely rewarding. By following these steps and collaborating with a reputable consulting agency, businesses can navigate the complexities of U.S. market entry, implement effective strategies, and build a strong business presence that resonates with U.S. consumers. In the dynamic landscape of international business, the role of consulting services is pivotal in helping foreign businesses not only enter but also thrive and succeed in the U.S. market. Breaking US business ground with local assistance through consulting services.