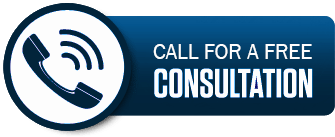 Starting a business is a monumental undertaking, often filled with challenges and uncertainties. However, with the guidance of consulting services, entrepreneurs and investors can navigate this complex journey with confidence and increase their chances of success. In this article, we'll outline the key steps to kickstart a business with the assistance of consulting services and underscore the invaluable role of business consulting agencies in making entrepreneurial dreams a reality. Launching a successful venture with assistance produces better results.
Step-by-Step Guide to Launching a Business with Consulting Services
Conceptualization: Begin by conceptualizing your business idea. Clearly define your goals, target market, and unique value proposition. This initial vision will guide your business's development.
Consulting Needs Assessment: Determine the specific areas where consulting services can provide value to your business. This might include market research, business planning, financial strategy, or marketing.
Select the Right Consulting Service: Choose a consulting agency or service that aligns with your industry and business needs. Look for a track record of successful business launches and a collaborative approach.
Initial Consultation: Initiate an initial consultation with the consulting service. This is an opportunity to discuss your business concept, objectives, and expectations. The consulting service can provide insights and guidance based on their expertise.
Business Plan Development: Collaborate with the consulting service to create a comprehensive business plan. This plan should outline your business model, target market analysis, financial projections, and strategies for growth.
Market Research: Conduct thorough market research to understand your target audience, competition, and industry trends. The consulting service can help you gather and analyze this crucial data.
Legal and Regulatory Compliance: Ensure your business complies with all legal and regulatory requirements. Consultants can assist in registering your business, obtaining necessary licenses, and understanding tax obligations.
Financial Strategy: Develop a sound financial strategy that covers startup costs, cash flow management, and funding sources. Consulting services can help create realistic financial projections and budgets.
Branding and Marketing Strategy: Create a strong brand identity and marketing strategy to reach your target audience effectively. This includes digital marketing, advertising, and public relations efforts.
Operational Planning: Plan your business operations, including supply chain management, inventory control, and staffing requirements. Consultants can optimize your operational processes for efficiency.
Technology Integration: Implement the necessary technology and software to streamline business operations and provide a seamless customer experience.
Sales and Distribution: Identify your sales channels and distribution networks. Develop sales strategies, partnerships, and distribution agreements as needed.
Customer Service: Establish a customer service strategy to ensure exceptional support and build customer loyalty from the start.
Performance Monitoring: Continuously monitor your business's performance using key performance indicators (KPIs) and data analytics. Consulting services can help you interpret the data and adjust strategies accordingly.
The Role of Business Consulting Agencies
Business consulting agencies offer several advantages when starting a new business:
Industry Expertise: They possess industry-specific knowledge and insights, helping you make informed decisions.
Objective Assessment: Consultants provide an objective perspective, free from internal biases, leading to fresh and innovative solutions.
Efficiency and Effectiveness: Consulting agencies expedite the business planning and launch process, ensuring efficiency and effectiveness.
Strategic Guidance: They offer strategic guidance to align your business objectives with actionable plans.
Risk Mitigation: Consultants can help identify and mitigate potential risks, safeguarding your business from common pitfalls.
Networking Opportunities: Consulting agencies often have extensive networks that can be leveraged for partnerships, collaborations, and potential investments.
Bringing Your Business Vision to Life with Expertise
Launching a new business is a thrilling but challenging endeavor. By following these steps and collaborating with a reputable consulting agency, entrepreneurs and investors can successfully start their businesses, navigate complexities, and increase their chances of long-term success. In the dynamic world of business, consulting services are pivotal in helping businesses not only enter the market but also thrive, adapt to changing conditions, and realize their entrepreneurial dreams. Launching a successful venture with expert assistance. Give an expert a call and find out more about business startup consulting services. Find out more about business startups, options, best practices, and more.