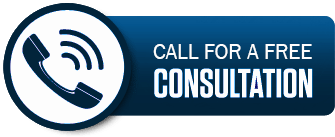 In the digital age, the world of retail has undergone a transformative shift, with online sales emerging as a powerful avenue for growth and customer engagement. However, achieving substantial success in the realm of e-commerce requires more than just setting up an online store. It demands a comprehensive and strategic approach that encompasses effective marketing, strategic advertising, sales tactics, and a deep understanding of consumer behavior. This is where the importance of proper planning and the expertise of professional consulting services shine, playing a pivotal role in helping retail brands maximize their online sales potential. Online sales for retail brands is critical. See more here and how experts can help.
The Multifaceted Nature of Online Sales Growth
Elevating online sales is not a one-size-fits-all endeavor. It involves a multi-dimensional approach that takes into account various factors, each contributing to a harmonious and effective strategy:
1. Strategic Marketing and Advertising
Marketing and advertising lie at the heart of successful online sales growth. The digital landscape offers numerous avenues for reaching and engaging with customers, from social media and email marketing to influencer partnerships and content creation. A study by eMarketer revealed that in 2022, global digital ad spending is projected to reach over $517 billion. A well-crafted marketing strategy ensures that the right message reaches the right audience at the right time, fostering brand awareness and customer loyalty.
2. Sales Tactics and Conversion Optimization
Converting online visitors into paying customers requires a strategic approach to sales tactics. This involves optimizing product listings, streamlining the checkout process, and employing persuasive techniques that encourage users to take action. According to a study by BigCommerce, the average cart abandonment rate is 69.57%, underscoring the need for effective conversion optimization strategies.
3. User Experience and Website Optimization
A seamless and user-friendly online experience is paramount. A study by Google found that 53% of mobile site visits are abandoned if a page takes longer than 3 seconds to load. Slow loading times, confusing navigation, and poor mobile responsiveness can deter potential customers. Ensuring a smooth and intuitive user experience enhances engagement and encourages repeat purchases.
4. Data-Driven Decision-Making
Making informed decisions is essential for continuous improvement. Analyzing sales data, user behavior, and market trends provides insights into what is working and what needs adjustment. According to a report by McKinsey, companies that use data-driven customer insights outperform their competitors by 85% in sales growth and more than 25% in gross margin.
The Role of Professional Consulting Services: A Transformative Partnership
Amid the complexity of growing online sales, professional consulting services stand as indispensable partners that guide retail brands toward success. Consultants offer a range of expertise that aligns with various facets of online sales growth:
Strategic Planning and Execution
Business consultants collaborate with retail brands to develop strategic plans that encompass marketing, sales tactics, and website optimization. Their insights into market trends and consumer behavior ensure that strategies are tailored to resonate with the target audience.
Comprehensive Data Analysis
Consultants leverage data analytics to assess the effectiveness of existing strategies and identify areas for improvement. This data-driven approach informs decision-making, allowing retail brands to refine their tactics and achieve optimal results.
User Experience Enhancement
Consultants specialize in user experience design, ensuring that online platforms are intuitive, visually appealing, and optimized for different devices. Their expertise fosters higher user engagement, longer visit durations, and improved conversion rates.
Marketing Expertise
With a deep understanding of digital marketing trends, consultants develop and execute campaigns that drive brand awareness, customer engagement, and ultimately, online sales growth. Their expertise in targeting the right audience at the right time maximizes the impact of marketing efforts.
Sales Strategy Development
Consultants help retail brands devise effective sales tactics, from optimizing product listings to implementing persuasive techniques that drive conversions. Their guidance ensures that the online sales process is seamless and compelling.
Growing online sales for retail brands is a comprehensive endeavor that demands a strategic approach encompassing marketing, sales tactics, website optimization, and data analysis. The multifaceted nature of this endeavor is best navigated with the guidance of professional consulting services, whose expertise spans the entire spectrum of online sales growth. By partnering with consultants, retail brands gain access to strategic insights, data-driven decision-making, user experience enhancements, and marketing prowess. This transformative partnership empowers retail brands to navigate the intricacies of the digital landscape with confidence, propelling them toward sustained online sales success and a prominent position in the competitive world of e-commerce. Online sales for retail brands can be improved with the assistance of experts.