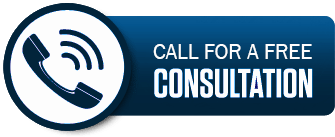 Expanding a business into the intricate landscape of the United States market is a daunting endeavor. The complexities of regulatory compliance, cultural nuances, and fierce competition can make it seem like an insurmountable challenge. This is where the expertise of local business consultants shines, offering a guiding hand to navigate the complexities and ensuring a smooth entry into the US market. Find out more here how business consultants facilitate US market entry.
Understanding the Role of Local Business Consultants
Local business consultants play a pivotal role in assisting companies looking to establish a foothold in the US market. Their deep understanding of the local business environment, coupled with their expertise in various industries, makes them indispensable partners for companies seeking to make a successful entry.
Comprehensive Market Research and Analysis
One of the first steps a business consultant undertakes is conducting thorough market research and analysis. This involves assessing market trends, identifying potential competitors, and understanding consumer behavior. Armed with this valuable data, consultants develop tailored strategies that align with the company's goals and values.
Navigating Regulatory Compliance
The intricate web of regulations and legal requirements in the US market can be overwhelming. Local business consultants provide invaluable assistance in understanding and adhering to these regulations. From obtaining the necessary permits and licenses to ensuring compliance with tax laws, consultants guide businesses through the maze of bureaucracy.
Cultural Adaptation and Localization
Successfully penetrating the US market goes beyond product offerings; it involves understanding and adapting to the local culture. Business consultants help companies localize their marketing strategies, ensuring that they resonate with the target audience. This cultural acumen extends to customer preferences, enabling businesses to tailor their products and services effectively.
Network Building and Partnership Development
Establishing a robust network of contacts is vital for any business entering a new market. Business consultants leverage their extensive networks to connect companies with potential partners, distributors, and clients. This network-building accelerates market entry and enhances the chances of sustained success.
Strategic Marketing and Branding
Local business consultants bring their marketing expertise to the table, crafting strategic plans that elevate a company's brand visibility and recognition. From digital marketing campaigns to social media strategies, consultants create a roadmap that ensures maximum impact and resonance with the target audience.
Benefits of Partnering with Business Consulting Services
Collaborating with local business consultants offers numerous benefits that can significantly influence a company's success in the US market.
Expert Insights and Guidance
Business consultants possess a wealth of experience and industry knowledge, providing companies with expert insights and guidance. This informed perspective helps businesses make well-informed decisions and avoid costly pitfalls.
Cost-Efficiency
Launching into a new market involves significant investments. Consultants help optimize these investments by streamlining processes and focusing resources where they are most impactful. This cost-efficient approach ensures that companies get the most value out of their market entry efforts.
Accelerated Market Entry
The expertise of local business consultants expedites the market entry process. By leveraging their knowledge and networks, consultants help companies bypass common barriers, reducing the time it takes to establish a foothold.
Risk Mitigation
Navigating a new market inherently involves risks. Consultants identify potential risks and devise strategies to mitigate them, ensuring a smoother and more secure market entry.
Tailored Strategies for Success
Business consultants don't offer generic solutions; they tailor strategies to fit the unique needs and goals of each company. This customized approach increases the likelihood of success and sustainable growth.
In conclusion, local business consultants play an instrumental role in assisting companies looking to enter the US market. Their multifaceted support spans market research, regulatory compliance, cultural adaptation, network building, and strategic marketing. Partnering with business consulting services offers a host of benefits, from expert guidance and cost-efficiency to accelerated market entry and risk mitigation. With the guidance of these consultants, businesses can confidently navigate the complexities of the US market and embark on a journey towards long-term success. Did you learn more about how business consultants facilitate US market entry? Need to speak with an expert? Call for a business consultation. Ask questions, get details.