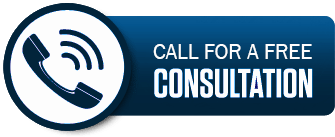 Not all websites are the same. This is simply the truth. Even when they look visually alike, they can drastically differ from each other. Usually, they do! This can confuse entrepreneurs and companies. It makes it difficult when trying to pinpoint how to increase sales, get more leads, repeat business, and more. Websites are such important aspects of doing business these days. Not having them operate and produce optimal results is damaging to a business. Are you looking to improve your business website results? Talk to an expert. With professional help, companies of all sizes can get website assistance. Business consulting services assist clients with analyzing websites, running reports, statistics, and more. Consultants can outline what must be done to improve and get better results. Better website results with professional help.
Regardless of type of website, quality and detailed design and development is necessary. Furthermore, search engine optimization of the website is critical to any type of results online. The website must be Responsive Design, it must be fully optimized for mobile use. The template must pass all tests for mobile access, loading page speed, and more. Creating websites is a complex process nowadays. Often, critical steps are skipped by novice creators. A business would not even know. It is often not visible to the eye, when reviewing websites. Professionals use software applications to run website tests, analysis, and more.
There are many elements to a website that must be created flawlessly for best results. Everything from the top (called header), main body, and the bottom (called footer). The home page must be created correctly, as all secondary pages, including key landing pages, and so on. In comparison to the industry, competition, and more of course. There is much planning, strategy, and execution that goes into the creation of a business website when done right. Business consultants can assist clients in creating and launching brand new websites, redesigns, but also fixing existing websites. Talk to a consultant about your website and business. Learn more about what options you have and opportunities.

Any changes/improvements made to a business websites start producing better results. These "better results" compound and only keep delivering. Multiple improvements, deliver multiple better results. Ongoing! That's right, ongoing better results are delivered with each improvement. This is difficult to ignore. Talk to a business consultant about your website. Find out what you can do to get better results. Grow your business with better quality websites.
Why guess? Work with professionals. Find out right away what can be done to get better results. Again, why do any guessing? There is no need for it. Business consultants have done this dozens of times before. They are not doing any guessing but operate from real experience. Get better results with professional assistance. Get your business website to perform with the highest level of quality. Get your website to produce the results that will allow you to grow your business. Through consulting services, a business ensures better results. Work with experts for better quality business websites.