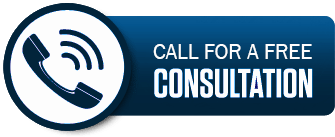 The US market presents immense opportunities for companies worldwide, but entering and navigating this dynamic landscape can be challenging. To ensure a smooth and successful entry into the US market, companies from other countries can leverage the expertise of business consultants and US market entry consulting services. Explore in detail how consultants can assist companies in entering the US market. Find out how conquering the US market with business consultants can significantly improve results and changes at success.
Market Research and Analysis
Market research is crucial when entering a new market, and the US is no exception. Business consultants conduct in-depth market research and analysis to help companies understand the US market's dynamics, customer preferences, and competitive landscape. According to Statista, the US consumer market was valued at $14.97 trillion in 2020, highlighting its immense potential. Consultants provide insights on market trends, regulatory requirements, and customer behavior, enabling companies to tailor their strategies and offerings to the US market.
Entry Strategy Development
Developing a solid entry strategy is vital for a successful market entry. Business consultants assist companies in formulating a comprehensive market entry strategy that aligns with their goals and resources. They help companies choose the most suitable market entry mode, whether it's establishing a subsidiary, forming strategic partnerships, or acquiring existing US businesses. With their expertise, consultants enable companies to make informed decisions that minimize risks and maximize opportunities.
Regulatory Compliance and Legal Support
Navigating the complex legal and regulatory environment in the US can be overwhelming for foreign companies. Business consultants provide guidance on regulatory compliance, ensuring companies adhere to US laws and regulations. They assist with licensing requirements, intellectual property protection, tax obligations, and other legal considerations. A study by the World Bank found that the US ranked 6th globally in the ease of doing business, showcasing the importance of understanding and complying with local regulations to ensure a smooth market entry.
Cultural Adaptation and Localization
Successful market entry in the US requires understanding and adapting to the local culture. Business consultants provide invaluable insights into cultural nuances, consumer behavior, and market preferences. They assist companies in tailoring their products, services, and marketing strategies to resonate with the US audience. According to a survey by Harvard Business Review, cultural adaptation significantly increases the likelihood of market entry success. By embracing cultural diversity and localizing their approach, companies can build strong connections with US consumers.
Market Expansion and Partnership Opportunities
Once a company establishes a presence in the US market, consultants can help identify expansion opportunities and strategic partnerships. They have extensive networks and industry knowledge that can facilitate introductions to potential partners, distributors, and suppliers. Collaborations with local companies can enhance market reach and enable faster growth. According to a report by Deloitte, companies that form strategic alliances are 3x more likely to achieve significant revenue growth.
Sales and Distribution Strategies
Effective sales and distribution strategies are essential for penetrating the US market. Business consultants assist companies in developing sales and distribution channels that cater to the unique market characteristics. They provide insights into market segmentation, pricing strategies, and customer acquisition tactics. Consultants also guide companies in building relationships with key stakeholders, such as retailers, wholesalers, and e-commerce platforms, optimizing their sales and distribution networks.
Risk Assessment and Mitigation
Market entry comes with inherent risks, but business consultants help companies assess and mitigate these risks. They identify potential challenges, such as intense competition, changing consumer trends, or economic fluctuations, and develop strategies to mitigate them. According to a study by McKinsey, companies that engage consultants in risk assessment and mitigation have a higher likelihood of successful market entry. Consultants offer valuable guidance on risk management strategies, contingency plans, and crisis management, ensuring companies are prepared to navigate potential hurdles.
Entering the US market can be a game-changer for companies around the world, but it requires careful planning and expert guidance. Business consultants and US market entry consulting services offer a wealth of expertise and support to companies seeking to expand their operations into the US. Backed by relevant statistics and facts, we have explored how consultants assist in market research, entry strategy development, regulatory compliance, cultural adaptation, partnership opportunities, sales and distribution strategies, and risk assessment. Are you entering the US market? Conquering the US market with expert assistance may be the right solution for you. By leveraging the knowledge and experience of business consultants, companies can enhance their chances of successfully entering and thriving in the US market. Conquering the US market with expert help. Talk to a business consultant today about your business goals in the US market.