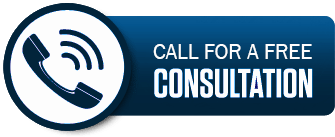 Starting a new business is an exhilarating journey filled with endless possibilities. However, it also comes with numerous challenges and risks that can make the path to success a daunting one. That's where business startup consultants and their expertise through consulting services play a pivotal role. Learn how working with a business startup consultant can significantly improve the chances of success in a startup venture. Unleashing business startup success with startup consultants.
Comprehensive Business Planning
Business startup consultants bring a wealth of experience and knowledge to the table, enabling them to develop comprehensive business plans that set the foundation for success. According to a survey by Small Business Trends, startups with a well-defined business plan are twice as likely to succeed. Business consultants assist entrepreneurs in crafting a solid business plan that includes market analysis, competitive positioning, financial projections, and growth strategies. This detailed planning sets a clear roadmap for the startup, increasing its chances of sustainable growth.
Market Research and Validation
Understanding the target market is crucial for any startup. According to CB Insights, the top reason for startup failure is the lack of market need, accounting for 42% of cases. Business startup consultants conduct thorough market research, analyzing industry trends, consumer preferences, and competitive landscapes. They help entrepreneurs validate their business ideas, identify market gaps, and refine their value proposition. By leveraging market research insights, startups can fine-tune their offerings, effectively address customer needs, and differentiate themselves from competitors.
Access to Industry Expertise and Networks
Access to industry expertise and networks can be a game-changer for startups. A report by Globalization Partners found that 94% of startups that received mentoring and support experienced business growth. Business startup consultants bring a wealth of connections and industry knowledge, providing startups with access to valuable networks, potential partners, investors, and industry experts. These connections open doors to opportunities, facilitate collaborations, and provide guidance from experienced professionals, significantly increasing the startup's chances of success.
Financial Management and Funding Support
Effective financial management is critical for the survival and growth of startups. According to a study by U.S. Bank, inadequate cash flow is the reason behind 82% of startup failures. Business startup consultants assist entrepreneurs in developing realistic financial projections, identifying funding sources, and managing cash flow effectively. They guide startups in presenting a compelling case to potential investors or lenders, increasing their chances of securing funding. With their financial expertise, startups can make informed decisions, allocate resources strategically, and navigate the financial challenges inherent in the early stages of the business.
Risk Mitigation and Problem-Solving
Startups face various risks and obstacles that can derail their progress. Business startup consultants are adept at identifying potential risks and developing risk mitigation strategies. A study by Harvard Business Review revealed that startups working with consultants have a 22% higher likelihood of success. They provide startups with valuable insights, problem-solving expertise, and guidance in navigating challenges. By anticipating and addressing potential obstacles, startups can adapt quickly, make informed decisions, and stay on the path to success.
Marketing and Branding Strategies
Effective marketing and branding strategies are essential for startups to establish a strong market presence. According to a survey by Nielsen, 59% of consumers prefer to buy new products from brands they are familiar with. Business startup consultants help startups develop compelling brand identities, define target markets, and create effective marketing strategies. They provide guidance on brand positioning, messaging, and customer acquisition tactics. By leveraging their expertise, startups can effectively communicate their value proposition, build brand awareness, and attract a loyal customer base.
Scalability and Growth Optimization
Scaling a startup successfully requires careful planning and execution. According to a report by Startup Genome, startups that scale properly grow 20 times faster. Business startup consultants assist entrepreneurs in developing scalable business models, identifying growth opportunities, and implementing strategies for expansion. They provide guidance on team structuring, process optimization, and technology adoption. With their expertise, startups can scale efficiently, adapt to changing market conditions, and capitalize on growth opportunities.
Starting a new business is undoubtedly challenging, but with the guidance of business startup consultants through consulting services, the chances of success are significantly improved. Backed by statistics and facts, we have explored how comprehensive business planning, market research and validation, access to expertise and networks, financial management support, risk mitigation, marketing and branding strategies, and scalability assistance can enhance startup success. By partnering with business startup consultants, entrepreneurs can navigate the startup journey more effectively, mitigate risks, and increase their chances of building a thriving and sustainable business. Unleashing business startup success with help. Contact a business consultant today about your new venture.