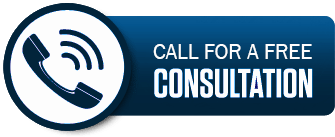 Expanding into a new market can be a challenging endeavor, particularly for foreign companies seeking to establish a successful presence in the United States. The intricate regulatory framework, cultural diversity, and unique market dynamics require careful navigation and strategic planning. In such instances, working with a local business consultant and leveraging their expertise becomes significantly beneficial. Learn about the advantages of engaging business consulting services locally in the US when aiming to enter the market successfully as a foreign company. Find out more about successfully entering US market with expert help here.
In-Depth Market Knowledge
The US market is vast and multifaceted, with distinct regional variations, industry-specific nuances, and cultural diversity. Collaborating with a local business consultant provides foreign companies with invaluable market knowledge and insights, allowing them to gain a deeper understanding of the landscape they are entering. These consultants possess up-to-date information about market trends, consumer preferences, and regulatory updates, enabling foreign companies to make informed business decisions based on real-time market intelligence.
Tailored Market Entry Strategies
Building a solid foundation in the US necessitates a well-crafted market entry strategy. A business consultant with experience in the local market can assist foreign companies in developing a customized approach that aligns with their objectives while mitigating potential risks. By offering guidance on legal requirements, market positioning, competitive analysis, and target market identification, consultants enable foreign companies to refine their market entry strategies. This tailored approach increases the likelihood of success and helps avoid costly missteps.
Regulatory Compliance and Legal Support
Comprehending and complying with the US regulatory landscape can be complex, particularly for foreign companies unfamiliar with the country's legal framework. Engaging a local business consultant ensures access to vital support for navigating regulatory compliance and legal requirements specific to the US market. Consultants help foreign companies understand and adhere to local laws, obtain necessary licenses and permits, and ensure compliance with tax obligations. This assistance not only saves time and resources but also minimizes the risk of legal complications that could impede business operations.
Access to a Network of Business Partners
Establishing a strong network of business partners and contacts is crucial for success in the US market. Local business consultants bring an extensive network of connections, including suppliers, distributors, potential clients, and industry experts. By leveraging their existing relationships, foreign companies gain valuable introductions, forge strategic alliances, and tap into established distribution channels. This network opens doors to opportunities that might otherwise remain out of reach, expediting the growth and expansion of foreign businesses.
Cultural Understanding and Localization
Cultural nuances significantly influence business interactions, consumer behavior, and marketing strategies. Local business consultants possess a deep understanding of US culture, enabling foreign companies to adapt their products, services, and marketing efforts to resonate with the local population. They provide insights on cultural sensitivities, communication styles, and marketing approaches, helping foreign companies avoid cultural pitfalls and establish strong connections with their target audience. This cultural understanding and localization enhance the effectiveness and acceptance of foreign businesses in the US market.
Risk Mitigation and Adaptability
Entering a new market always entails inherent risks. However, by collaborating with a local business consultant, foreign companies can effectively mitigate these risks. Consultants identify potential challenges and develop risk management strategies to safeguard business interests. Moreover, they provide the necessary flexibility to adapt to changing market dynamics and consumer preferences. By leveraging their experience and knowledge, foreign companies can respond swiftly to market shifts and optimize their business operations accordingly.
Cost and Time Efficiency
Establishing a business presence in the US can be time-consuming and expensive, especially without the guidance of a local expert. Engaging a business consultant streamlines the process, reducing both time and costs. These consultants possess a thorough understanding of the local market and can expedite various administrative tasks, such as company registration, licensing, and market research. By leveraging their expertise, foreign companies can avoid unnecessary delays and focus on core business activities, resulting in cost and time efficiency.
When venturing into the US market as a foreign company, partnering with a local business consultant through business consulting services yields significant benefits. Their in-depth market knowledge, tailored strategies, regulatory compliance support, access to business networks, cultural understanding, risk mitigation, and cost and time efficiency collectively contribute to a higher chance of success. By leveraging the expertise of a local business consultant, foreign companies can navigate the complexities of the US market more effectively and establish a thriving business presence. Successfully entering US market with expert help significantly improves results. Talk to a business consultant. Find out more. Ask questions and get started. Successfully entering the US market can be done with the assistance of local business experts.