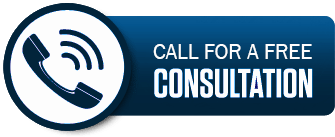 Embarking on the journey of starting a business can be both exciting and overwhelming for entrepreneurs and investors. Navigating the intricacies of launching a successful venture requires extensive knowledge, strategic planning, and a thorough understanding of market dynamics. This is where business startup consultants and consulting services come into play, providing professional guidance and expertise to simplify the process. The path to startup success can involve expert help. Working with business consultants significantly benefits entrepreneurs and investors, making the path to business ownership more accessible and rewarding.
Expertise and Industry Knowledge
Business startup consultants bring a wealth of expertise and industry knowledge to the table. They have hands-on experience in launching and growing businesses across various sectors, giving them valuable insights into market trends, consumer behavior, and industry best practices. By leveraging this expertise, entrepreneurs and investors can tap into a wealth of knowledge, avoiding common pitfalls and making informed decisions that lay a strong foundation for their business.
Tailored Business Planning
A solid business plan is the cornerstone of a successful startup. Business consultants assist entrepreneurs and investors in developing a comprehensive business plan that encompasses market analysis, competitive positioning, financial projections, and growth strategies. They provide guidance in identifying target markets, creating viable revenue models, and formulating effective marketing and sales strategies. This level of detail and strategic planning enables entrepreneurs to present a compelling case to potential investors, increasing their chances of securing funding.
Market Research and Validation
Understanding the target market is crucial for any business venture. Business startup consultants conduct thorough market research, analyzing industry trends, consumer preferences, and competitive landscapes. This research helps entrepreneurs and investors identify market gaps, validate their business ideas, and refine their value proposition. By leveraging market research insights, entrepreneurs can position their businesses strategically, ensuring their offerings align with market demands and stand out from competitors.
Access to Networks and Resources
Building a strong network is invaluable for entrepreneurs and investors. Business startup consultants have extensive connections in various industries, including potential partners, suppliers, and industry experts. These networks provide access to resources, such as legal and financial professionals, marketing agencies, and mentorship programs. Collaborating with business consultants opens doors to opportunities, facilitates strategic partnerships, and expands the business ecosystem, enabling entrepreneurs to leverage a wider range of expertise and support.
Financial Management and Funding Support
Effective financial management is essential for the success of any startup. Business consultants assist entrepreneurs and investors in creating realistic financial projections, developing budgeting strategies, and identifying potential funding sources. They help entrepreneurs navigate the complex process of securing funding, whether through traditional bank loans, venture capital, crowdfunding, or government grants. With their guidance, entrepreneurs can make informed financial decisions, allocate resources effectively, and present a compelling case to potential investors or lenders.
Risk Mitigation and Problem Solving
Starting a business inherently involves risks, and unforeseen challenges can arise along the way. Business startup consultants are adept at identifying potential risks and developing risk management strategies. They assist entrepreneurs in anticipating and mitigating risks, allowing them to make proactive decisions that minimize negative impacts. Additionally, when unforeseen issues arise, consultants provide problem-solving expertise, guiding entrepreneurs through difficult situations and helping them navigate obstacles successfully.
Time and Cost Efficiency
Launching a business involves a significant investment of time and resources. Engaging business startup consultants offers time and cost efficiency benefits. Consultants streamline the startup process, providing entrepreneurs with step-by-step guidance, templates, and tools that expedite the process of starting a business. By leveraging their expertise, entrepreneurs can avoid costly mistakes and focus on core business activities, saving both time and money in the long run.
Starting a business is a challenging yet rewarding endeavor. Working with business startup consultants through consulting services simplifies the process for entrepreneurs and investors. By leveraging their expertise, tailored business planning, market research, access to networks and resources, financial management support, risk mitigation, and time and cost efficiency benefits, entrepreneurs can navigate the complexities of entrepreneurship with confidence. With the guidance of experienced consultants, entrepreneurs can increase their chances of success and unlock the full potential of their business ventures. The path to startup success is easier with help. Talk to a business consultant about your startup venture and create a path to startup success.