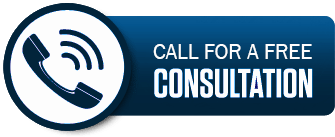 In the ever-evolving world of business, effective marketing is crucial for organizations seeking to gain a competitive edge. Marketing consulting services and consultants are valuable resources that can assist companies in navigating the complex marketing landscape, devising winning strategies, and achieving remarkable results. Discover how companies can leverage marketing consulting services to gain marketing help and highlights the key benefits of working with a marketing consultant. Maximizing marketing potential, profits, and market share.
Strategic Expertise and Industry Knowledge
Marketing consultants bring a wealth of strategic expertise and industry knowledge to the table. They possess a deep understanding of market trends, consumer behavior, and effective marketing techniques. Leveraging their experience, consultants can develop comprehensive marketing strategies tailored to a company's specific goals and target audience. Their insights enable organizations to make informed decisions, optimize marketing efforts, and stay ahead of the competition.
Objective Assessment and Fresh Perspectives
One of the primary advantages of working with a marketing consultant is their ability to provide an objective assessment of a company's marketing efforts. By conducting thorough audits, market research, and competitor analysis, consultants can identify strengths, weaknesses, and untapped opportunities. Their unbiased viewpoint offers fresh perspectives, unveiling new approaches and innovative ideas that internal teams may have overlooked. Consultants challenge the status quo, igniting creativity and driving marketing effectiveness.
Customized Marketing Strategies
Marketing consultants excel in developing customized marketing strategies tailored to a company's unique needs and goals. They collaborate closely with internal teams, gaining insights into the organization's vision, values, and target market. By aligning marketing initiatives with business objectives, consultants create comprehensive plans that optimize resources, maximize ROI, and deliver impactful results. Customized strategies ensure that marketing efforts are laser-focused and effectively reach the intended audience.
Access to Specialized Skill Sets
Marketing encompasses a broad spectrum of disciplines, including digital marketing, branding, advertising, content creation, and more. Engaging a marketing consultant grants access to a diverse range of specialized skill sets. Whether it's SEO, social media marketing, or data analytics, consultants possess expertise in various areas. Their knowledge and skills complement internal teams, filling gaps and enabling organizations to implement sophisticated marketing strategies that drive engagement, conversions, and business growth.
Implementation Support and Execution Excellence
A key benefit of working with a marketing consultant is their support in implementing marketing strategies. Consultants collaborate closely with internal teams, providing guidance, training, and resources to ensure successful execution. They help companies navigate the intricacies of marketing campaigns, manage budgets, and optimize resources for maximum impact. Consultants also offer insights into emerging technologies and industry best practices, enabling organizations to stay ahead of trends and leverage innovative tools for superior marketing execution.
Measurable Results and ROI
Marketing consultants understand the importance of measuring results and achieving a return on investment (ROI). They establish key performance indicators (KPIs) and develop measurement frameworks to track progress and assess the effectiveness of marketing efforts. Consultants analyze data, conduct performance evaluations, and make data-driven recommendations for continuous improvement. By monitoring and optimizing campaigns, consultants help companies achieve measurable results, drive growth, and maximize ROI on marketing investments.
Marketing consulting services and consultants play a pivotal role in helping companies gain marketing help, unlock their marketing potential, and achieve remarkable outcomes. With their strategic expertise, industry knowledge, and fresh perspectives, consultants provide invaluable insights and customized strategies tailored to each organization's needs. By leveraging specialized skill sets, offering implementation support, and focusing on measurable results, consultants empower companies to navigate the complex marketing landscape with confidence, driving engagement, growth, and long-term success. Embracing marketing consulting services is a strategic investment that propels organizations towards effective marketing and enhanced competitiveness in today's dynamic business environment. Maximizing marketing potential with expert help.