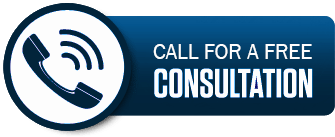 In the dynamic realm of retail, where competition is fierce and consumer preferences constantly evolve, the significance of marketing cannot be overstated. For retail brands aiming to thrive in today's competitive landscape, strategic marketing is not just an option—it is a crucial necessity that has the power to drive sales, enhance brand visibility, and secure customer loyalty. As the retail industry continues to adapt to changing consumer behaviors and technological advancements, investing in effective marketing strategies has become a non-negotiable imperative. Driving retail success includes investing into marketing campaigns. Boosting sales is difficult without marketing.
The Power of Marketing in Retail
Marketing serves as the linchpin that connects retail brands with their target audience, enabling them to effectively communicate their value proposition, showcase their products, and create an emotional connection with consumers. A well-executed marketing campaign has the potential to capture attention, generate interest, and ultimately compel consumers to make purchasing decisions.
In today's digital age, where consumers are inundated with a barrage of information and options, marketing acts as a guiding beacon that helps retail brands stand out amidst the noise. According to a survey by Salesforce, 84% of consumers believe that the experience a company provides is as important as its products and services. This underscores the critical role that marketing plays in crafting a compelling brand experience that resonates with consumers on a personal level.
The Investment in Marketing Pays Dividends
Retail brands that invest in marketing efforts often reap substantial rewards. A study conducted by Deloitte found that companies with strong brand and marketing strategies outperform their competitors by 73% in terms of revenue growth. This highlights the direct correlation between effective marketing initiatives and financial success in the retail sector.
Furthermore, marketing serves as a catalyst for sales growth. The same Deloitte study revealed that companies that prioritize marketing generate 10% higher revenue growth rates compared to those that do not. Retail brands that allocate resources to strategic marketing campaigns position themselves to tap into new markets, attract a wider customer base, and achieve sustained business growth.
The Role of Marketing Consultants in Retail Success
In the complex landscape of modern marketing, retail brands often face multifaceted challenges, from optimizing digital presence to crafting compelling messaging and staying ahead of market trends. This is where marketing consultants, through marketing consulting services, emerge as game-changers that can elevate a retail brand's marketing efforts to unparalleled heights.
Strategic Expertise and Insights
Marketing consultants bring a wealth of expertise to the table, equipped with a deep understanding of consumer behavior, market dynamics, and emerging trends. Their insights enable retail brands to craft data-driven strategies that resonate with target audiences, ensuring that marketing efforts hit the mark and drive desired outcomes.
Tailored and Personalized Approaches
One-size-fits-all marketing approaches rarely yield optimal results in the retail sector. Marketing consultants specialize in tailoring strategies that align with a brand's unique identity, values, and target demographics. By personalizing marketing initiatives, consultants help retail brands establish a genuine connection with consumers, fostering brand loyalty and repeat business.
Navigating the Digital Landscape
The digital sphere has become a cornerstone of modern marketing, and retail brands must harness its potential to remain competitive. Marketing consultants possess the technical know-how to navigate the intricacies of digital marketing, from social media engagement to search engine optimization (SEO) and e-commerce optimization. This expertise empowers retail brands to maximize their online presence, reach wider audiences, and drive online and offline sales.
Measurable Results and ROI
In an era where data reigns supreme, marketing consultants leverage analytics to measure the effectiveness of campaigns and initiatives. This data-driven approach allows retail brands to track key performance indicators (KPIs) and make informed adjustments to optimize results. According to a report by Forbes, organizations that use data-driven marketing are six times more likely to be profitable year-over-year.
Staying Ahead of Trends
Market trends are ever-evolving, and retail brands must stay ahead of the curve to remain relevant. Marketing consultants stay attuned to the latest industry trends, enabling retail brands to anticipate shifts in consumer behavior and adjust their strategies accordingly. This proactive approach positions retail brands as industry leaders and innovators, enhancing their competitive edge.
Conclusion: A Strategic Imperative
In the intricate dance between retail and consumer, marketing emerges as the orchestrator that harmonizes brand messaging, consumer desires, and business goals. The undeniable importance of marketing in driving retail sales cannot be ignored, as evidenced by the tangible impact on revenue growth and brand success. Retail brands that invest in marketing efforts position themselves for enhanced visibility, increased sales, and lasting customer relationships.
The partnership with marketing consultants, facilitated through marketing consulting services, is the catalyst that propels retail brands toward marketing excellence. With their strategic expertise, personalized approaches, digital prowess, and data-driven insights, marketing consultants become invaluable allies that empower retail brands to navigate the complex marketing landscape with confidence. As retail brands forge ahead in an ever-evolving marketplace, the investment in marketing and the collaboration with consultants serve as pivotal factors that determine not only their success but also their ability to shape and redefine the retail industry for years to come. Driving retail success with marketing is key to overall success of a retail brand. Find out more and talk to experts. Retail business consultants can assist.