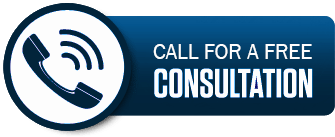 In today's digitally-driven world, the significance of a high-quality website cannot be overstated. Whether it's an e-commerce platform, a corporate site, or a personal blog, the online presence a website provides can make or break an organization's success. However, not all websites are created equal. The difference between a subpar site and a top-tier one can determine whether a business thrives or languishes in the digital landscape. With the assistance of consulting services, the potential for improvements becomes limitless, ushering in a new era of effectiveness, engagement, and growth. Simply put, quality websites improve business results.
The Distinctive Impact of Quality Websites
A quality website serves as more than just a digital storefront; it's a dynamic gateway to a brand's identity, values, and offerings. When it comes to e-commerce websites and other online platforms, the stakes are even higher. Consider the following points to understand the true impact of quality websites:
1. Conversion and Sales
A study by eMarketer revealed that 86.4% of internet users in the United States have made an online purchase, highlighting the growing importance of e-commerce. A well-designed and user-friendly e-commerce website can significantly enhance conversion rates and drive sales. According to a report by Nielsen Norman Group, users decide within the first 10 seconds whether to stay on a website or leave, emphasizing the critical role of a captivating and intuitive design.
2. Brand Credibility and Trust
First impressions matter, especially in the digital realm. A Stanford University study found that 75% of users judge a company's credibility based on the design of its website. A professional and visually appealing website conveys legitimacy, trustworthiness, and a commitment to quality, thereby instilling confidence in potential customers.
3. User Experience and Engagement
A seamless user experience is pivotal for retaining visitors and encouraging them to explore a website further. Slow loading times, clunky navigation, and a lack of mobile responsiveness can deter users. According to Google, 53% of mobile site visits are abandoned if pages take longer than 3 seconds to load. A quality website ensures smooth interactions, fostering longer visits and higher engagement.
4. Search Engine Visibility
Search engine optimization (SEO) is instrumental in driving organic traffic to a website. A report by BrightEdge revealed that organic search drives 53.3% of all website traffic. Quality websites are optimized for search engines, increasing their chances of ranking higher in search results and attracting a steady stream of relevant visitors.
Consulting Services: The Catalyst for Transformation
While the importance of quality websites is clear, achieving this level of excellence requires expertise, strategy, and continuous improvement. This is where consulting services play a transformative role:
Strategic Guidance
Consulting experts provide a strategic roadmap for enhancing a website's performance. Through in-depth analysis and industry insights, they identify areas for improvement and develop actionable strategies that align with business goals.
User-Centric Design
Consultants specialize in user experience design, ensuring that websites are intuitive, user-friendly, and optimized for various devices. Their expertise in creating responsive and visually appealing interfaces enhances user engagement and satisfaction.
Content Optimization
Compelling content is the backbone of a quality website. Consultants offer guidance on crafting relevant and engaging content that resonates with the target audience, improves search engine rankings, and establishes thought leadership.
Conversion Rate Optimization (CRO)
Consultants employ CRO strategies to maximize the impact of a website, from optimizing calls-to-action to improving checkout processes. This enhances the conversion funnel, driving more visitors to become customers.
Technical Expertise
The technical aspects of website development and optimization require specialized knowledge. Consultants bring technical expertise to the table, addressing issues such as site speed, security, and mobile responsiveness.
Continuous Improvement
Websites are not static; they require ongoing monitoring, updates, and improvements. Consultants offer insights on performance metrics, user behavior, and emerging trends, enabling businesses to adapt and evolve in a rapidly changing digital landscape.
Quality websites are not mere digital placeholders; they are dynamic tools that have the power to drive results, engagement, and growth. As demonstrated by facts and statistics, the impact of a well-designed website, especially in the realm of e-commerce, cannot be overstated. Through consulting services, businesses have the opportunity to elevate their online presence to new heights, harnessing the expertise of professionals who specialize in strategic design, user experience, content optimization, and technical finesse. The collaboration with consulting experts is the catalyst that unlocks the full potential of a website, transforming it into a powerful asset that propels businesses forward in the digital era. With their guidance, businesses can navigate the complexities of web development, achieve measurable improvements, and forge a meaningful and impactful digital footprint that resonates with audiences and drives sustainable success. Quality websites improve business results.