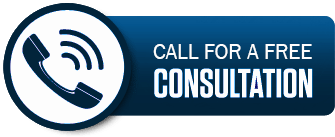 In today's competitive business landscape, driving product sales is a top priority for companies aiming to achieve sustainable growth. While the task may seem daunting, help is readily available through consulting services that specialize in boosting sales performance. Business consultants bring a wealth of knowledge, expertise, and proven strategies to the table, helping companies navigate challenges, optimize sales processes, and achieve remarkable revenue growth. Explore how business consultants can drastically assist companies in increasing product sales and the methodologies they employ to drive success. Want product sales success? Achieve it with professional assistance through consulting services.
Sales Strategy Development:
One of the key ways business consultants assist companies in improving product sales is by developing effective sales strategies. They conduct in-depth analyses of the company's target market, competitors, and customer preferences. Based on this research, consultants help companies define sales goals, identify sales channels, and craft tailored strategies that align with their unique value propositions. These strategies empower companies to focus their efforts, allocate resources wisely, and reach their target customers effectively.
Sales Process Optimization:
Business consultants excel in optimizing sales processes to enhance efficiency and productivity. They assess existing sales pipelines, identify bottlenecks, and recommend improvements. Consultants streamline sales workflows, implement effective CRM systems, and develop standardized sales methodologies. By optimizing sales processes, companies can maximize the efficiency of their sales teams, improve lead management, and ultimately close more deals.
Sales Team Training and Development:
Building a high-performing sales team is crucial for driving product sales. Business consultants provide comprehensive training programs and workshops to equip sales professionals with the skills and techniques needed to excel in their roles. They offer guidance on consultative selling, objection handling, negotiation, and relationship building. By investing in sales team development, companies empower their sales representatives to deliver compelling pitches, build strong customer relationships, and ultimately increase product sales.
Targeted Marketing and Lead Generation:
Effective marketing and lead generation strategies play a vital role in driving product sales. Business consultants work closely with companies to develop targeted marketing campaigns that reach the right audience at the right time. They assist in identifying the most effective marketing channels, crafting compelling messaging, and implementing lead generation strategies. By focusing marketing efforts on the ideal customer profile, companies can generate qualified leads, increase brand awareness, and drive higher conversion rates.
Customer Relationship Management:
Building strong customer relationships is essential for sustainable sales growth. Business consultants emphasize the importance of customer relationship management (CRM) systems and processes. They help companies implement CRM software that streamlines customer interactions, tracks sales activities, and provides insights for personalized selling. Consultants guide companies in adopting customer-centric approaches, nurturing long-term relationships, and leveraging customer data to drive repeat sales and customer loyalty.
Sales Performance Analytics:
Data-driven decision-making is a hallmark of successful sales strategies. Business consultants employ sales performance analytics to assess key metrics, identify trends, and uncover areas for improvement. They leverage advanced analytics tools to measure sales performance, track conversion rates, analyze sales funnels, and identify opportunities for growth. By harnessing the power of data, companies can make informed decisions, refine sales strategies, and drive continuous sales improvement.
Sales Forecasting and Revenue Planning:
Accurate sales forecasting and revenue planning are essential for companies to set realistic goals and allocate resources effectively. Business consultants assist companies in developing comprehensive sales forecasts based on historical data, market trends, and future projections. Consultants help companies create revenue plans, set sales targets, and develop actionable strategies to achieve them. By aligning sales forecasting with business objectives, companies can make proactive decisions, capitalize on growth opportunities, and maximize product sales.
Companies seeking to improve product sales can benefit significantly from the expertise and guidance of business consultants. Through the development of effective sales strategies, optimization of sales processes, training and development of sales teams, targeted marketing and lead generation, customer relationship management, sales performance analytics, and sales forecasting, consultants empower companies to drive revenue growth, increase market share, and achieve sustainable sales success. With their support, companies can overcome challenges, seize opportunities, and unlock their full sales potential. Achieve product sales success with professional assistance through consulting services. Talk to a business consultant today about your company and business goals.