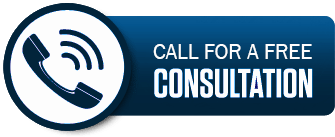 Expanding into the US market as a foreign brand can be a promising endeavor, given the country's vast consumer base and thriving economy. However, it is crucial for foreign businesses to recognize the significance of localization in their product offerings and brand strategy. To navigate the complexities of the US market successfully, working with local experts through consulting services can significantly improve the chances of achieving sustainable success. Find out more about the importance of product and brand localization and how consulting services provide valuable local assistance to foreign companies. US market success with professional assistance.
Understanding Cultural Nuances
The US market is culturally diverse, with varying consumer preferences, buying habits, and cultural sensitivities across different regions. Localizing products and brands involves understanding and adapting to these nuances. By working with local experts, foreign businesses gain insights into consumer behavior, cultural expectations, and local market trends. Consultants help businesses tailor their products and brand messaging to resonate with the target audience, resulting in better customer engagement and acceptance.
Adapting to Consumer Needs and Preferences
Localization goes beyond mere translation. It involves adapting products to suit the unique needs and preferences of US consumers. Local consultants provide valuable market research, helping foreign businesses identify product features, packaging, and pricing that align with consumer expectations. They conduct competitor analyses to identify gaps in the market, enabling businesses to offer differentiated products that cater to specific customer demands.
Branding and Marketing Localization
Establishing a strong brand presence is vital for success in the US market. Local consultants assist foreign businesses in developing localized branding and marketing strategies. They help adapt brand messaging, visual identity, and communication channels to resonate with US consumers. Consultants guide businesses in selecting appropriate marketing channels, leveraging local social media platforms, and engaging with influencers and media outlets. Through effective brand localization, businesses can build trust, credibility, and brand loyalty among US consumers.
Regulatory Compliance and Legal Considerations
Navigating the US market requires adherence to various regulatory and legal requirements. Working with local consultants ensures that foreign businesses stay compliant with industry-specific regulations, labeling requirements, product certifications, and safety standards. Consultants help businesses understand the legal framework, navigate licensing procedures, and address any potential compliance issues. By ensuring regulatory compliance, businesses can avoid legal complications and build a strong reputation for quality and integrity.
Supply Chain and Distribution Optimization
Efficient supply chain and distribution management is crucial for foreign businesses entering the US market. Local consultants provide insights into local logistics infrastructure, distribution networks, and fulfillment options. They help businesses optimize their supply chain processes, select reliable local partners, and streamline logistics operations. Consultants also assist in identifying cost-effective distribution channels and retail opportunities, ensuring efficient product delivery and market penetration.
Customer Service and Support
Delivering exceptional customer service is essential for building a loyal customer base. Local consultants provide valuable guidance on establishing customer support systems tailored to US consumers. They help businesses understand customer expectations, develop effective communication channels, and implement efficient after-sales support. Consultants ensure that businesses are responsive to customer queries, feedback, and complaints, fostering positive customer experiences and building long-term relationships.
Market Expansion Strategies
Expanding beyond initial market entry is a key objective for foreign businesses in the US. Local consultants assist in developing market expansion strategies tailored to the unique needs and opportunities within the US market. They provide guidance on geographic expansion, customer segmentation, and targeted marketing initiatives. Consultants help businesses identify new market segments, expand distribution networks, and develop partnerships that drive sustainable growth and success.
Localizing products and brand strategy is vital for foreign businesses entering the US market. The expertise and guidance of local consultants through consulting services can make a significant difference in the success of these endeavors. By understanding cultural nuances, adapting to consumer preferences, ensuring regulatory compliance, optimizing supply chains, and providing exceptional customer service, foreign businesses can establish a strong foothold in the US market. Working with local experts empowers foreign companies to navigate the complexities of the US market effectively, increasing their chances of sustainable success and market expansion. US market success with professional assistance.