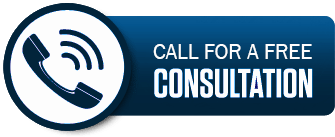 The journey of launching a business startup is a thrilling endeavor filled with promise, innovation, and the potential to carve out a unique space in the market. However, the road to startup success is paved with a series of critical steps that must be meticulously orchestrated. From conceiving the idea to crafting a solid business plan, securing funding, and finally launching into the market, each phase requires careful planning, execution, and a deep understanding of the intricacies involved. While the path to startup success can be daunting, enlisting the guidance of business startup consulting services and consultants can be the key to turning dreams into reality. Business startups can be launched with higher chances at success with the right support.
Step 1: Ideation and Market Research
The journey begins with a spark of inspiration—a novel idea that has the potential to address a need or solve a problem in the market. The first step is to thoroughly research the target market, understanding consumer preferences, pain points, and existing solutions. This research forms the foundation upon which the entire business concept will be built.
Step 2: Business Planning and Strategy
Once the idea is crystallized, the next phase involves crafting a comprehensive business plan. A well-structured business plan outlines the company's mission, vision, goals, target market, competitive landscape, revenue projections, and operational strategies. This blueprint serves as a guiding document that not only clarifies the business's direction but also attracts potential investors and partners.
Step 3: Funding and Financing
Securing adequate funding is a critical step in bringing a startup to life. Entrepreneurs must explore various funding options, including venture capital, angel investors, crowdfunding, and loans. Crafting a compelling pitch and presenting a clear business case is essential to pique the interest of potential investors.
Step 4: Legal and Regulatory Compliance
Navigating the legal landscape is paramount to ensure that the startup operates within the boundaries of the law. Entrepreneurs must register the business, obtain necessary permits and licenses, and adhere to industry-specific regulations. Failing to address legal compliance issues can lead to costly setbacks down the road.
Step 5: Product Development and Prototyping
For startups centered around a physical product, this phase involves designing, developing, and prototyping the product. Iterative testing and refinement are crucial to ensure that the product meets quality standards and resonates with the intended audience.
Step 6: Branding and Marketing
Effective branding and marketing strategies are essential to create awareness and attract customers. Business startups especially require it. This includes developing a compelling brand identity, crafting a memorable brand story, and devising marketing campaigns that resonate with the target audience.
Step 7: Launch and Operations
With all the pieces in place, it's time to launch the startup into the market. This involves implementing operational processes, establishing distribution channels, and delivering a seamless customer experience. Monitoring and adapting operations based on customer feedback is vital to refining the business startups offerings.
The Role of Business Startup Consulting Services and Consultants
Launching a business startup involves a myriad of moving parts, and the expertise of business startup consulting services and consultants can be a game-changer. These professionals bring a wealth of experience, industry insights, and strategic thinking that can significantly enhance the startup's chances of success.
Strategic Guidance
Business startup consultants offer strategic guidance that helps entrepreneurs navigate the complexities of each phase. From refining the business idea to crafting a compelling business plan and identifying funding opportunities, consultants provide a roadmap for achieving startup objectives.
Market Expertise
Startup consultants possess a deep understanding of market trends, consumer behavior, and competitive dynamics. Their insights enable startups to position themselves effectively, differentiate from competitors, and make informed decisions that resonate with the target audience.
Networking and Partnerships
Business startup consultants often have extensive networks of industry contacts, investors, and potential partners. Leveraging these connections can open doors to valuable collaborations, funding opportunities, and resources that accelerate the startup's growth.
Risk Mitigation
Startup consultants help identify potential risks and challenges that may arise during the startup journey. Their experience allows them to devise strategies to mitigate these risks, ensuring that startups are well-prepared to handle unexpected obstacles.
Operational Efficiency
Consultants assist startups in streamlining operations, optimizing processes, and identifying areas for cost savings. This operational efficiency is crucial, especially in the early stages of a startup's journey when resources may be limited.
The path to startup success is a multifaceted journey that demands careful planning, strategic execution, and a deep understanding of market dynamics. While the road can be challenging, enlisting the expertise of business startup consulting services and consultants can significantly enhance the startup's chances of success. With their strategic guidance, market insights, and network connections, consultants become invaluable partners that empower startups to navigate the complex startup landscape with confidence, turning ambitious ideas into thriving businesses that leave a lasting impact. Business startups services through consulting services are available. Call and inquire about them. Ask questions, get the details.