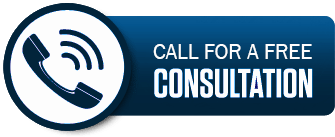 Starting a skin care product line or brand in the beauty industry is an exciting and challenging endeavor. To ensure success in this competitive market, entrepreneurs can benefit greatly from the expertise and guidance of business consultants through consulting services. Explore in detail how consultants assist clients in starting beauty brands, developing product lines, and providing support in areas such as website and e-commerce, sales, and marketing services. Find out more about how assistance is provided by consultants and how it leads to significantly better results. How business consultants supercharge beauty brands.
Market Research and Analysis
Business consultants begin by conducting thorough market research and analysis. They assess current industry trends, consumer preferences, and competitive landscape. With their expertise, consultants identify market gaps and opportunities, enabling entrepreneurs to develop unique and innovative skin care products that meet the demands of target customers. According to Statista, the global skin care market is expected to reach $189.3 billion by 2025. By working with consultants, entrepreneurs can position their brands strategically and capitalize on this growing market.
Product Development and Formulation
Consultants play a crucial role in guiding entrepreneurs through the product development and formulation process. They provide insights into ingredient sourcing, product efficacy, and regulatory compliance. Consultants help clients create formulations that are safe, effective, and aligned with customer preferences. With their expertise, entrepreneurs can develop skin care products that stand out in the market and meet the highest quality standards. According to a report by Grand View Research, the increasing demand for natural and organic skin care products is driving market growth. Consultants assist in developing products that cater to this growing demand.
Branding and Packaging
Creating a strong brand identity and packaging design is essential for capturing consumer attention and establishing brand loyalty. Consultants assist entrepreneurs in developing compelling brand stories, unique brand positioning, and eye-catching packaging designs. They ensure that the brand essence and values resonate with the target audience. According to a survey by Forbes, 59% of consumers prefer to purchase products from brands they are familiar with. By working with consultants, entrepreneurs can create brands and packaging that leave a lasting impression on consumers, leading to increased brand recognition and customer trust.
Website and E-commerce Solutions
In the digital age, having a well-designed website and effective e-commerce solutions is crucial for reaching customers and driving sales. Consultants help entrepreneurs develop user-friendly websites that showcase their brand and products. They provide guidance on e-commerce platforms, payment gateways, and logistics solutions. According to a study by Nielsen, the global online beauty market is expected to reach $38.2 billion by 2023. Consultants assist in creating seamless online shopping experiences, optimizing website performance, and implementing effective digital marketing strategies to drive traffic and conversions.
Sales and Distribution Strategies
Consultants offer valuable insights into sales and distribution strategies for skin care product lines. They help entrepreneurs identify target sales channels, whether it's through retail partnerships, e-commerce platforms, or direct-to-consumer models. Consultants also assist in developing sales and distribution networks, negotiating contracts, and building relationships with key retailers. According to a report by McKinsey, the shift toward omnichannel sales models is reshaping the beauty industry. Consultants enable entrepreneurs to navigate this landscape, ensuring their products reach the right customers through the most effective channels.
Marketing and Brand Promotion
Effective marketing strategies are essential for driving brand awareness and attracting customers. Consultants provide guidance on marketing tactics such as social media marketing, influencer partnerships, content creation, and public relations. They help entrepreneurs craft compelling marketing campaigns that resonate with the target audience. According to a survey by Poshly, 75% of beauty consumers discover new products through social media. Consultants assist in leveraging digital platforms to create buzz and generate interest in the brand, leading to increased brand visibility and customer engagement.
Starting a skin care product line or brand can be a daunting task, but with the assistance of business consultants through consulting services, entrepreneurs can unlock tremendous success. By providing expertise in market research, product development, branding, website and e-commerce solutions, sales and distribution strategies, and marketing, consultants significantly improve results for beauty brands. The skin care industry is a thriving market, and with the guidance of consultants, entrepreneurs can develop unique products, establish strong brands, and effectively reach their target customers. Working with consultants is an investment that leads to significant returns, positioning entrepreneurs for success in the competitive beauty industry. Did you find out here how business consultants supercharge beauty brands? Want to know more? Speak with a consultant about your company. Call today!