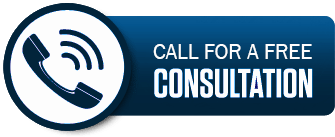 In today's digital era, a company's website serves as a crucial touchpoint for engaging with customers, driving conversions, and establishing a strong online presence. To maximize the potential of their websites, companies can turn to consulting services for expert guidance and support. There are numerous ways in which consultants help clients improve their website results. Let's delve into the key areas where consultants make a substantial impact on website performance. Enhancing website performance through consulting services is smart business.
Website Audit and Analysis
Consulting services begin with a comprehensive website audit and analysis. Consultants conduct in-depth assessments to identify areas for improvement, including website design, user experience, site speed, and navigation. According to a study by Adobe, 38% of visitors will stop engaging with a website if the content or layout is unattractive. Consultants leverage their expertise to identify pain points and provide actionable recommendations to enhance the overall website experience, ensuring it aligns with industry best practices and user expectations.
User Experience Optimization
User experience (UX) is a critical factor in driving website success. Consultants specialize in optimizing UX by improving website usability, accessibility, and functionality. They analyze user behavior, conduct A/B testing, and provide insights on enhancing user engagement and conversion rates. Research by Forrester indicates that every dollar invested in UX design can result in a return of up to $100. By working with consultants, companies can create intuitive and user-friendly websites that captivate visitors, increase engagement, and boost conversion rates.
Content Strategy and Optimization
Compelling content is the backbone of a successful website. Consultants assist clients in developing effective content strategies that align with their target audience, brand identity, and business objectives. They provide guidance on content creation, optimization, and distribution across various channels. According to HubSpot, companies that publish 16 or more blog posts per month receive 3.5 times more traffic than those that publish 0-4 posts. By leveraging the expertise of consultants, companies can create high-quality, SEO-optimized content that drives organic traffic, enhances brand credibility, and increases customer engagement.
Search Engine Optimization (SEO)
Search Engine Optimization is essential for improving website visibility and driving organic traffic. Consultants have a deep understanding of SEO best practices and algorithms. They conduct keyword research, optimize website structure and meta tags, and provide guidance on creating high-quality backlinks. According to a study by Chitika, websites that appear on the first page of Google search results capture 92% of all traffic. By working with consultants, companies can significantly improve their website's search engine rankings, increase organic traffic, and generate higher quality leads.
Conversion Rate Optimization (CRO)
Increasing website conversions is a top priority for businesses. Consultants specialize in Conversion Rate Optimization (CRO) by analyzing user behavior, identifying conversion bottlenecks, and implementing strategies to optimize conversion funnels. According to Econsultancy, companies with a structured approach to CRO achieve conversion rates 2-3 times higher than their competitors. Consultants leverage data-driven insights, conduct A/B testing, and implement conversion optimization techniques to improve website performance, increase conversion rates, and drive revenue growth.
Mobile Optimization
With the proliferation of mobile devices, it's essential for websites to be mobile-friendly. Consultants understand the importance of mobile optimization and help companies create responsive websites that deliver seamless experiences across different screen sizes. According to Google, 53% of mobile site visitors will leave a page if it takes longer than three seconds to load. Consultants assist in optimizing website speed, layout, and functionality for mobile users, ensuring a positive user experience and reducing bounce rates.
Working with consulting services provides companies with the expertise, guidance, and strategies necessary to significantly improve website results. Through website audits, user experience optimization, content strategy, SEO, CRO, and mobile optimization, consultants help businesses enhance their online presence, attract more visitors, increase engagement, and drive conversions. Professional consulting services deliver tangible and measurable improvements in website performance. Enhancing website performance through professional help is critical. By leveraging the expertise of consultants, companies can unlock the full potential of their websites and achieve exceptional results in the digital landscape.