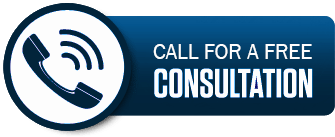 In today's competitive business landscape, effective marketing plays a pivotal role in driving growth, attracting customers, and enhancing brand reputation. However, devising and executing a successful marketing strategy requires expertise, industry insights, and a deep understanding of consumer behavior. This is where marketing consultants and consulting services step in, providing businesses with the necessary guidance and resources to achieve their marketing goals. Unlocking business success is easier with help. Marketing consultants and consulting services can significantly improve a business, supported by relevant statistics.
Strategic Planning and Market Research
One of the key benefits of working with marketing consultants is their ability to conduct thorough market research and develop comprehensive strategic plans. According to a study by Ascend2, 63% of marketers consider "developing an effective strategy" as the most challenging aspect of marketing. Marketing consultants bring valuable insights into market trends, consumer preferences, and competitor analysis. By leveraging this knowledge, businesses can formulate well-informed strategies that align with their goals and drive success.
Enhanced Branding and Messaging
Building a strong brand and effective messaging are vital components of successful marketing. A study by Lucidpress found that consistent brand presentation across all platforms can increase revenue by up to 23%. Marketing consultants help businesses establish a compelling brand identity, positioning them uniquely in the market. They provide guidance on brand messaging, visual elements, and tone of voice, ensuring consistent and impactful communication across various channels. This cohesive branding significantly enhances brand recognition and customer loyalty.
Targeted Audience Reach
Reaching the right audience is crucial for marketing success. HubSpot's State of Inbound report revealed that personalized content can generate a higher ROI than generic content for 78% of marketers. Marketing consultants assist businesses in identifying their target audience through data analysis and market segmentation. They create tailored marketing campaigns that resonate with the target audience, leading to higher engagement, increased conversions, and improved customer satisfaction.
Digital Marketing Expertise
In the digital age, a strong online presence is essential for business growth. According to Statista, global digital advertising spending is projected to reach $389 billion in 2021. Marketing consultants possess expertise in various digital marketing strategies, including search engine optimization (SEO), social media marketing, content marketing, and pay-per-click (PPC) advertising. By leveraging these techniques, businesses can drive targeted traffic to their websites, improve search engine rankings, and enhance their online visibility.
Data-Driven Decision Making
Data-driven decision making is a critical aspect of modern marketing. A study by Forbes Insights revealed that companies using data-driven marketing are six times more likely to be profitable year-over-year. Marketing consultants help businesses gather and analyze relevant data, providing actionable insights that drive informed decision making. By monitoring key performance indicators (KPIs) and consumer behavior, businesses can optimize their marketing efforts, allocate resources effectively, and achieve higher ROI.
Scalability and Flexibility
As businesses grow, marketing requirements evolve. Marketing consultants offer scalability and flexibility, adapting strategies to meet changing needs. This allows businesses to optimize their marketing efforts without the need to hire additional in-house staff. According to a survey by Chief Outsiders, 57% of executives believe that outside marketing consultants provide a fresh perspective and new ideas, contributing to overall business success.
Cost-Efficiency
Investing in marketing consultants and consulting services can yield cost savings for businesses. Hiring a full-time marketing team can be expensive, particularly for small and medium-sized enterprises (SMEs). Engaging marketing consultants provides access to specialized skills and expertise on a project-by-project basis, reducing overhead costs. A report by Deloitte found that 47% of organizations choose to work with consultants to access specific expertise not available in-house.
The role of marketing consultants and consulting services in driving business success cannot be underestimated. Unlocking business success is easier with help. Through strategic planning, market research, enhanced branding, targeted audience reach, digital marketing expertise, data-driven decision making, scalability, flexibility, and cost-efficiency, marketing consultants empower businesses to achieve their marketing goals effectively. By leveraging their knowledge and expertise, businesses can navigate the complexities of the marketing landscape, optimize their marketing efforts, and thrive in a competitive market environment.