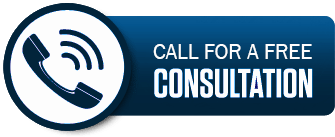 The United States has long been an attractive destination for entrepreneurs and businesses seeking to expand their operations. However, entering the US market can be challenging due to its complex regulatory environment, cultural diversity, and fierce competition. Find out more about the difficulties associated with doing business in the US and how working with local business consultants through consulting services can significantly enhance your chances of success. US business expansion assistance is available through localized help.
The Challenges of Doing Business in the US
Regulatory Complexity: The US has a vast and intricate regulatory framework that can be overwhelming for newcomers. Navigating federal, state, and local laws, as well as industry-specific regulations, requires a deep understanding of the legal landscape. Compliance with tax codes, labor laws, intellectual property rights, and licensing requirements can be particularly demanding.
Cultural and Market Diversity: The US is a nation of diverse cultures, traditions, and consumer preferences. Tailoring your products, services, and marketing strategies to effectively target various demographics can be a daunting task. Understanding local customs, consumer behavior, and market trends is crucial for success in a country as culturally diverse as the US.
Intense Competition: The US market is known for its cutthroat competition. Numerous domestic and international players are vying for consumers' attention and spending power. Building brand awareness, establishing a competitive advantage, and effectively differentiating your business from rivals are essential to thrive in this highly competitive landscape.
The Benefits of Working with Local Business Consultants
Expert Knowledge and Insights: Local business consultants possess in-depth knowledge of the US market. They understand the regulatory landscape, cultural nuances, consumer trends, and industry dynamics. Leveraging their expertise can help you make informed decisions, mitigate risks, and adapt your business strategy to the US market.
Market Research and Analysis: Business consultants can conduct thorough market research to identify opportunities, assess demand, and evaluate competitors. Their insights can guide you in developing a tailored market entry strategy, pricing your products or services, and positioning your brand effectively.
Networking and Partnerships: Local business consultants have extensive networks and connections within various industries. They can help you establish valuable partnerships with suppliers, distributors, potential clients, and other key stakeholders. These connections can accelerate your market entry, enhance your credibility, and open doors to new opportunities.
Regulatory Compliance Assistance: Navigating the US regulatory environment can be a complex task. Business consultants can guide you through the maze of regulations, ensuring compliance with applicable laws, permits, licenses, and tax requirements. This support helps you avoid costly mistakes and legal complications.
Cultural and Consumer Insights: Understanding the cultural nuances of the US market is vital for effective business operations. Local consultants can provide valuable insights into consumer preferences, buying habits, and local business etiquette. This knowledge allows you to adapt your products, services, and marketing strategies to resonate with American consumers.
Entering the US market for business presents numerous challenges, but the potential for profitability and growth is significant. US business expansion can be a very lucrative decision for a company. Working with local business consultants who possess the expertise, insights, and connections can significantly enhance your chances of success. They offer valuable guidance on navigating the regulatory landscape, conducting market research, establishing partnerships, and understanding the cultural intricacies. By leveraging their knowledge and experience, you can overcome obstacles, minimize risks, and position your business for long-term success in the dynamic US market. US business expansion can be done properly with the help of local professionals. Find out more and talk to a business consultant about your business and plans for the US market.