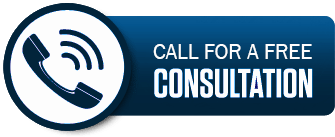 Embarking on the journey of starting a business is a bold and exhilarating endeavor, rich with opportunities and challenges. In this dynamic landscape, the wisdom of enlisting the expertise of business consultants becomes a pivotal factor that can shape the trajectory of a startup's success. From strategic planning to operational execution, consultants serve as guiding lights that illuminate the path to achievement, benefiting entrepreneurs and investors in profound ways. Business consultants help startup ventures significantly. See more below here.
The Startup Landscape: Navigating Challenges and Seizing Opportunities
Startups face a unique set of hurdles that demand careful navigation. Limited resources, market uncertainty, and fierce competition are just a few of the challenges that entrepreneurs encounter as they strive to transform innovative ideas into thriving enterprises. While the entrepreneurial spirit is marked by determination and creativity, the guidance of experienced business consultants offers a structured approach that accelerates growth and mitigates risks.
The Role of Business Consultants in Startup Success
1. Strategic Planning and Business Modeling
Business consultants work closely with startup founders to craft well-defined business models and strategies. They bring a wealth of market insights and industry expertise that inform critical decisions, such as target markets, competitive positioning, and revenue streams. By aligning startup ventures with a clear strategic vision, consultants pave the way for focused growth and sustainable success.
2. Market Analysis and Validation
Understanding market dynamics and customer needs is fundamental for startups. Consultants conduct thorough market analysis to validate assumptions, identify trends, and gauge demand. This empirical approach minimizes the risks associated with entering a new market and ensures that startups are well-positioned to address real-world challenges.
3. Access to Networks and Resources
Business consultants often possess extensive networks that encompass investors, industry contacts, and potential partners. Leveraging these connections, startups gain access to invaluable resources that can fuel growth and expansion. A study by TechCrunch reported that startups with strong networks were 3.5 times more likely to scale faster.
4. Operational Efficiency and Best Practices
Operational efficiency is crucial, especially for resource-constrained startups. Consultants streamline processes, implement best practices, and provide guidance on effective resource allocation. This optimization ensures that startups make the most of their limited resources and achieve optimal results.
5. Fundraising and Investment Strategy
For startups seeking funding, consultants play a pivotal role in developing compelling investment strategies and crafting pitches that resonate with potential investors. Their insights into investor expectations and industry trends enhance startups' ability to secure vital funding for growth.
6. Risk Mitigation and Crisis Management
Anticipating and mitigating risks is paramount for startup resilience. Consultants help startups identify potential pitfalls and devise contingency plans to navigate challenges. Their expertise ensures that startups are prepared to weather unforeseen obstacles.
7. Flexibility and Customized Solutions
Consulting services can be tailored to suit startups' unique needs and budgets. Whether it's short-term advisory engagements or ongoing support, consultants adapt their services to provide maximum value within startup constraints.
8. Knowledge Transfer and Skill Development
Working with business consultants is an opportunity for startup founders and teams to learn from seasoned professionals. Consultants transfer knowledge, share industry insights, and impart skills that empower startups to make informed decisions and build a strong foundation for growth.
The partnership between business consultants and startups is a synergy that propels entrepreneurial dreams toward reality. Business startup consulting services are an invaluable asset to startups. As entrepreneurs and investors embark on the exciting journey of launching a startup, the guidance of experienced consultants becomes a compass that guides them through the complexities of the business landscape. From strategic planning and market analysis to operational efficiency and risk mitigation, consultants offer a comprehensive approach that accelerates growth, enhances decision-making, and ultimately increases the likelihood of success. By embracing the expertise of business consultants, startups gain a competitive advantage that empowers them to overcome challenges, seize opportunities, and establish a strong foundation for long-term prosperity. Business consultants help startup ventures successfully get started.