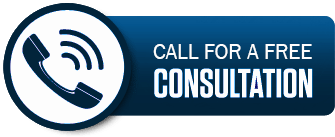 For companies eyeing the lucrative landscape of the United States market, embarking on this journey requires a strategic approach and a deep understanding of the intricacies involved. From legal and regulatory considerations to cultural nuances and consumer behaviors, the process of entering and conducting business in the United States demands careful planning and execution. This is where the invaluable expertise of business consultants comes into play, offering foreign companies a guiding hand that can lead to a successful market entry and sustained growth. Thrive in the US market with the right help. Through business consulting services, foreign companies have a much better chance at success.
Understanding the Terrain: Entering the US Market
Entering the US market is a multifaceted endeavor that necessitates thorough research and meticulous planning. Companies must first conduct comprehensive market research to identify target demographics, understand consumer preferences, and assess market trends. This foundational knowledge is essential for tailoring products, services, and marketing strategies that resonate with the American audience.
Simultaneously, foreign companies must navigate the legal and regulatory landscape, ensuring compliance with federal, state, and local laws. This involves obtaining the necessary permits, licenses, and adhering to tax regulations. Establishing a legal framework from the outset is crucial to avoid potential pitfalls and legal complications down the road.
Cultural Adaptation and Consumer Engagement
Cultural adaptation is a cornerstone of success when conducting business in the United States. Companies must not only offer products and services that cater to local tastes but also communicate in a manner that resonates with American consumers. This involves crafting marketing campaigns and messaging that align with American values and preferences.
Furthermore, building strong customer relationships is paramount. To thrive in the US market local help will be necessary. Foreign companies must cultivate a customer-centric approach that prioritizes excellent customer service, responsiveness, and ongoing engagement. Positive customer experiences not only drive repeat business but also contribute to positive word-of-mouth, a powerful force in the American market.
The Role of Business Consultants: Navigating Challenges and Seizing Opportunities
Business consultants specializing in market entry play a pivotal role in assisting foreign companies looking to establish a foothold in the US market. Their expertise spans various dimensions, providing comprehensive support and insights that significantly improve the chances of success.
Market Insights and Strategic Planning
Business consultants offer invaluable market insights that guide foreign companies in making informed decisions. From understanding consumer behaviors to identifying market gaps and competitive pressures, consultants provide a holistic view that informs strategic planning and helps companies position themselves effectively.
Legal and Regulatory Guidance
Navigating the complex legal and regulatory landscape is a challenge that business consultants are equipped to address. They assist foreign companies in understanding the legal requirements, obtaining necessary licenses, and structuring their operations in a manner that ensures compliance and minimizes legal risks.
Cultural Bridge and Localization
Business consultants serve as cultural bridges, helping foreign companies adapt their offerings to align with American preferences while respecting cultural nuances. Consultants guide companies in tailoring their marketing messages, branding, and customer engagement strategies to effectively connect with the target audience.
Network Building and Partnerships
Establishing a network of contacts and partners is vital for success in the US market. Business consultants leverage their extensive networks to connect foreign companies with potential distributors, suppliers, and clients. This network-building accelerates market entry and enhances the company's ability to forge valuable partnerships.
Risk Mitigation and Adaptation
The US market is dynamic and competitive, and challenges are inevitable. Business consultants help foreign companies anticipate potential risks, devise strategies to mitigate them, and adapt their business models to changing market conditions. This agility is essential for long-term sustainability and growth.
Entering and conducting business in the United States is a journey that demands careful planning, cultural adaptation, legal compliance, and strategic execution. The guidance of business consultants specializing in market entry can be the differentiating factor between success and failure. With their expertise, insights, and network connections, consultants empower foreign companies to navigate the complexities of the US market, overcome challenges, and seize opportunities for growth. The partnership with business consultants not only facilitates a smooth market entry but also lays the foundation for building a thriving and enduring presence in the dynamic and competitive landscape of the United States. Thrive in the US market with localized support through consulting services.