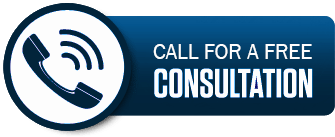 In today's digital age, e-commerce has become a vital channel for retail brands to reach their target audience and drive sales. However, not all e-commerce websites are successful in generating the desired results. Explore the complexities involved in achieving online sales success and how marketing consultants, through their expertise and consulting services, can significantly improve websites and boost online sales for retail brands. Get the detail why some websites fail while other retail sites succeed. Through consulting services, improve your business and online presence.
The Challenges of E-commerce Success
Fierce Competition: The online marketplace is highly competitive, with numerous retail brands vying for customers' attention and business. Standing out among the sea of competitors and capturing consumers' interest is a significant challenge.
User Experience: A poor user experience can be a major deterrent for potential customers. Complicated navigation, slow loading times, lack of mobile optimization, and confusing checkout processes can lead to high bounce rates and abandoned shopping carts.
Ineffective Marketing Strategies: Without a targeted and comprehensive marketing strategy, it can be challenging to drive traffic to an e-commerce website. Ineffective advertising, lack of search engine optimization (SEO), and limited social media presence can result in low visibility and minimal organic reach.
Conversion Optimization: Converting website visitors into paying customers requires careful attention to various elements, including persuasive product descriptions, compelling visuals, intuitive user interfaces, and streamlined checkout processes. A lack of focus on conversion optimization can lead to missed sales opportunities.
The Role of Marketing Consultants in Enhancing E-commerce Success
Expert Analysis and Strategy Development: Marketing consultants bring their expertise to the table, analyzing the current state of the e-commerce website and developing data-driven strategies. They conduct thorough audits, identify areas for improvement, and create a roadmap for success.
Targeted Marketing Campaigns: Marketing consultants help retail brands define their target audience and create tailored marketing campaigns to reach them effectively. By leveraging their industry knowledge and experience, consultants can identify the most effective channels, platforms, and messaging for maximum impact.
User Experience Enhancement: Consultants recognize the importance of user experience in driving online sales. They optimize website design, improve navigation, enhance mobile responsiveness, and streamline the checkout process, ensuring a seamless and enjoyable experience for customers.
Search Engine Optimization (SEO): Marketing consultants implement effective SEO strategies to improve the visibility and organic rankings of e-commerce websites. They conduct keyword research, optimize website content, and build relevant backlinks to increase organic traffic and attract qualified leads.
Conversion Rate Optimization (CRO): Consultants focus on maximizing conversion rates by analyzing customer behavior, optimizing product pages, enhancing calls-to-action, and implementing A/B testing. These efforts help to improve the overall customer journey and increase the likelihood of completing a purchase.
Key Benefits of Improvements and Working with Marketing Consultants
Increased Online Sales: By addressing the complex challenges associated with e-commerce success, marketing consultants can significantly improve online sales results for retail brands. Their expertise and strategies help attract targeted traffic, optimize conversion rates, and ultimately drive revenue growth.
Enhanced Brand Visibility: Through effective marketing campaigns and SEO strategies, consultants can increase brand visibility in the online marketplace. This improved visibility leads to higher website traffic, increased brand recognition, and a broader customer base.
Improved User Experience: Marketing consultants prioritize user experience improvements, resulting in a website that is intuitive, engaging, and user-friendly. This enhances customer satisfaction, reduces bounce rates, and encourages repeat purchases.
Data-Driven Decision Making: Consultants utilize data analytics to track key performance indicators, measure campaign effectiveness, and identify areas for improvement. This data-driven approach allows retail brands to make informed decisions and allocate resources strategically.
Cost Efficiency: Partnering with marketing consultants provides retail brands with cost efficiency by avoiding trial-and-error strategies. Consultants bring a wealth of industry knowledge and best practices, helping brands avoid costly mistakes and focus their investments on the most effective marketing channels and initiatives.
Achieving success in e-commerce requires careful attention to various complex factors. There are many reasons why some websites fail. Retail brands often struggle to produce results and drive sales due to fierce competition, user experience challenges, ineffective marketing strategies, and conversion optimization issues. However, by partnering with marketing consultants through marketing consulting services, retail brands can unlock the power of e-commerce. Consultants offer expert analysis, targeted marketing campaigns, user experience enhancements, SEO strategies, and conversion rate optimization, leading to increased online sales, enhanced brand visibility, improved user experiences, data-driven decision making, and cost efficiency. With the guidance and expertise of marketing consultants, retail brands can navigate the complexities of the online marketplace and unlock their full potential for e-commerce success. Have you learned why some websites fail here and why some do not? Find out more and talk to an expert.